Protection Vessels International (PVI) is a global leader in armed maritime security, protecting and defending large shipping vessels in areas such as the Gulf of Aden, the East Coast of Africa and the Indian Ocean. It aims to ensure the safe passage of its clients across these seas where piracy still exists and maritime terrorism is posing a new threat.
PVI's parent company, PGI, is a leader in cyber security solutions as well as providing geopolitical risk consultancy, corporate intelligence services and an array of security training.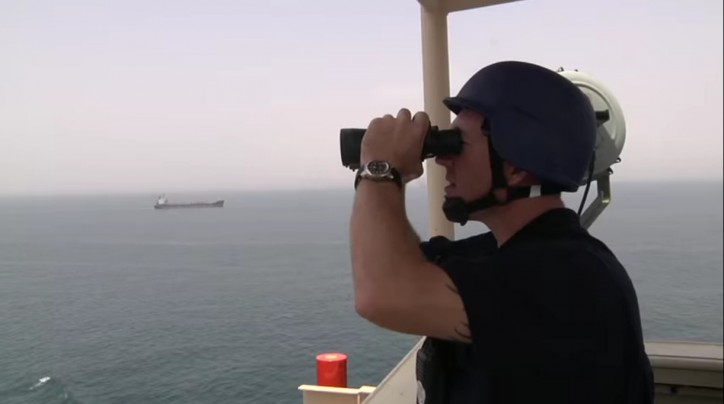 Image courtesy: PVI
Southeast Asia
Indonesia: Authorities deny hijack of oil tanker after disappearance near Batam 17 August
An Indonesia-flagged oil tanker was believed to have been hijacked after it disappeared on the evening of 16 August off Indonesia's Batam island, lost contact with maritime authorities and disabled its tracking device after it departed from Malaysia's Tanjung Lepepaas port in Johor. However, the Indonesian Navy said MT Vier Harmoni, which was carrying 900,000 litres of diesel, was not hijacked and the confusion was due to an "internal management problem". The tanker is believed to be located near Batam and was reportedly found by the Indonesian forces, though the status of the vessel is unclear. The Malaysian Maritime Enforcement Agency claimed that the vessel was purposefully brought to Indonesian waters by the crew due to a payment dispute, though few other details are available.
PVI Analysis: The conflicting reports over the status of the tanker appear to stem from a commercial dispute between the ship's management and crew and a lack of communication as to the vessel's whereabouts. Nevertheless, criminality and piracy remain a major concern for shippers transiting Southeast Asian waters as armed robberies and hijackings of commercial vessels continue to be reported in the region.
Indonesia: Authorities claim to foil smuggling attempt at South Sulawesi port 16 August
Police said they had thwarted two attempts to smuggle crystal methamphetamine via Nusantara Parepare Port in South Sulawesi in August. In two separate raids, authorities confiscated a total of 10 kg of crystal meth, which had been smuggled from Malaysia and was to be distributed in Sulawesi. Three suspects were also arrested in the raids, according to local media reports.
PVI Analysis: Southeast Asian ports are known to be used by organised criminal rings for drug smuggling as the region is a major transit point for narcotics. In February 2016, Thailand, Indonesia, the Philippines, Vietnam and Malaysia signed the UN's Global Container Control Programme to mitigate drug smuggling by sea, although there are doubts it will have a significant impact on the maritime drug trade in the region as Hong Kong was not a signatory.
West Africa
Nigeria: Pirates kidnap eight fishermen in Akwa Ibom state 21 August
The Local Government chair announced that pirates had kidnapped eight fishermen from the creeks of the Ibeno in Akwa Ibom state. One of the assailants was reportedly apprehended in Eket when collecting a ransom. The local police said they were unaware of the incident.
PVI Analysis: Suspected pirates regularly attack security personnel and abduct locals from creeks in the Niger Delta for ransom. Pirates have also reportedly conducted attacks on land against security forces patrolling oil infrastructure in the region, who are a key target for criminal gangs. The creeks are notoriously difficult to patrol due to the complexity of the waterways in the region, leading criminals operating in the area to routinely take advantage of the weak security environment.
Nigeria: Pirates attack cargo vessel off Bonny island 17 August
Nine pirates boarded UK-flagged general cargo ship Vectis Osprey at 1327 hrs local time, around 30 nm south of Bonny island in Nigeria. The crew reportedly retreated into the citadel and sent a distress call, prompting the Nigerian navy to send a vessel which engaged in a gun-fight with the pirates, who managed to escape.
PVI Analysis: Attacks on commercial vessels continue to be reported off the Nigerian coast as assailants have repeatedly targeted crew in kidnap for ransom attacks since January 2016. Reports of such incidents have declined since April, although attacks have still been known to take place. In July, China announced it would provide support in training a regional counter-piracy force in a bid to mitigate attacks in the region, although a timescale and further details of the programme have not been disclosed.
Source: Protection Vessels International