A project developed by MAN Diesel & Turbo and Odfjell, results verified by Norwegian Marine Technology Research Institute and Rightship
In today's tough market situation staying ahead of your competitors is vital in order to run a prosperous and attractive business. The Norwegian company Odfjell is one of the world's leading chemical tanker operators and intends to stay in that position.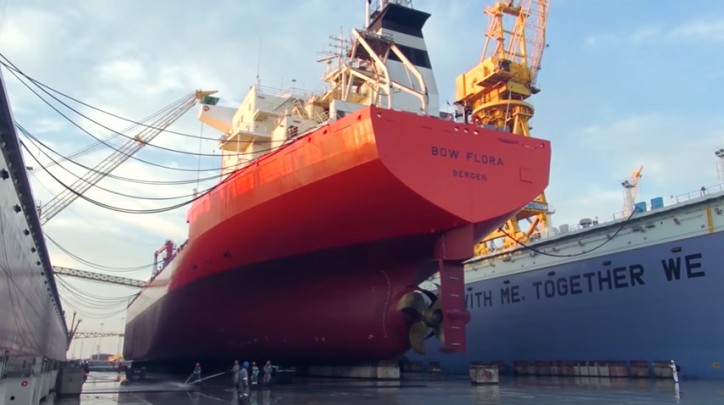 Therefore, Odfjell is in close cooperation with MAN Diesel & Turbo to upgrade the propulsion system on 19 of the vessels in their fleet. The propulsion system is upgraded with a combination of the highly efficient MAN Alpha Kappel propeller concept and the MAN Alpha rudder bulb & fairing cone concept. Engine power limitation (EPL) and a change of the gear ratio of the power take out (PTO) for the shaft generator are also part of the upgrade – all perfectly match together by MAN Diesel & Turbo and optimized for the operation profile of the vessels.
The outcome is fuel oil savings well above 20%. As a result of the improved energy efficiency the vessels have moved from class D in the Rightship GHG environmental energy rating to class A – the highest possible rating.
More about this project here
Source: MAN Diesel & Turbo