Norsafe has signed a contract with Sembcorp to deliver GES45 freefall lifeboats and HD-45 davit systems to an FSO to be installed in the UK sector of the North Sea.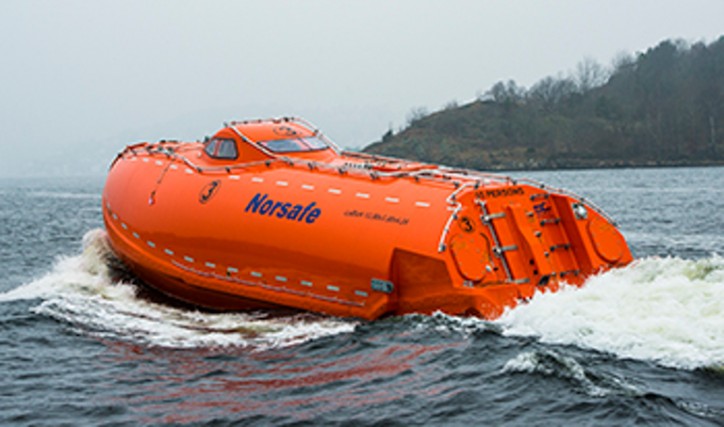 Image courtesy: Norsafe
The Norsafe GES45 freefall lifeboat meets UK HSE requirements, including DNV-OS-E406, and its compact size suits the vessel installation. Norsafe has been a strong supplier to Sembcorp over many years through projects for Atwood, Prosafe, PTTEP, Saudi Aramco, Seadrill and Transocean.
Norsafe AS engineering and project management have developed a long and trusted working relationship with the shipyard staff over this time. Installation of the lifeboats and davit systems will be supported by Norsafe Singapore, who are located minutes away from the shipyard.
Source: Norsafe