Topaz Energy and Marine, a leading offshore support vessel company, today announced the renewal of its long standing contract with ABB for the Topaz Installer, Topaz's specialized cable laying vessel.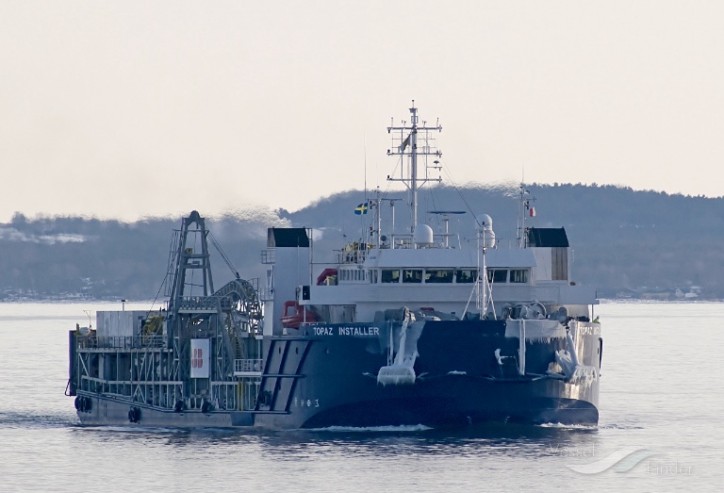 Cable Layer Topaz Installer - Image courtesy: Dragonchief
Under the terms of the contract, the Topaz Installer will provide ABB with cable-laying services in support of wind farms in the North Sea for a period of one year plus options of at least 12 months. The contract was first signed in 2010.
René Kofod-Olsen, Chief Executive Officer, Topaz Energy and Marine, said, "We are pleased to be renewing our partnership with ABB which is built on many years of close cooperation. We are looking forward to continuing our work with ABB and the continued provision of exceptional and cost-effective services."
Source: Topaz