Nordic American Tankers Limited today took delivery of the Nordic Star, a Suezmax newbuilding tanker of 158,000 deadweight tons, built at Sungdong Shipbuilding & Marine Engineering Co., Ltd., South Korea.
The vessel will be employed in the tanker market right away.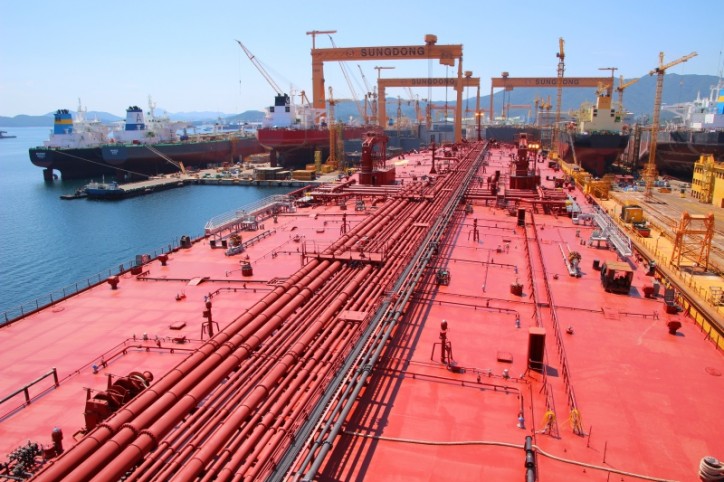 Ship's deck of Suezmax tanker Nordic Star - Photo taken on the day of her naming ceremony (with lots of horn blowing!) at Sungdong shipyard in Tongyeong, Korea - Image courtesy: lappino/shipspotting
Another vessel, the Nordic Space, is under construction at the same yard and is expected to be delivered in January next year.
At the end of 2015, Nordic American had 25 Suezmax vessels employed in the market. Today, thanks to disciplined financial management and a well-defined operating model, NAT has a fleet on the water of 29 Suezmaxes. In January 2017, when the Nordic Space is expected to join the fleet, at least 30 vessels will be trading for us. Our growth from 25 to 30 tankers represents an increase of 20% in less than a year, thus significantly enhancing NAT's earnings potential.
Source: NAT