China Shipping Container Lines Co. (CSCL), until recently the country's second-largest container shipper, has been transformed into a financial leasing services company following its parent company's merger with COSCO Group.
The Shanghai-listed firm now is COSCO Shipping Development Co., the company said Thursday. With a fleet of 115 containerships and 3.5 million standardized containers, COSCO Shipping Development is now the world's second-largest container leasing firm.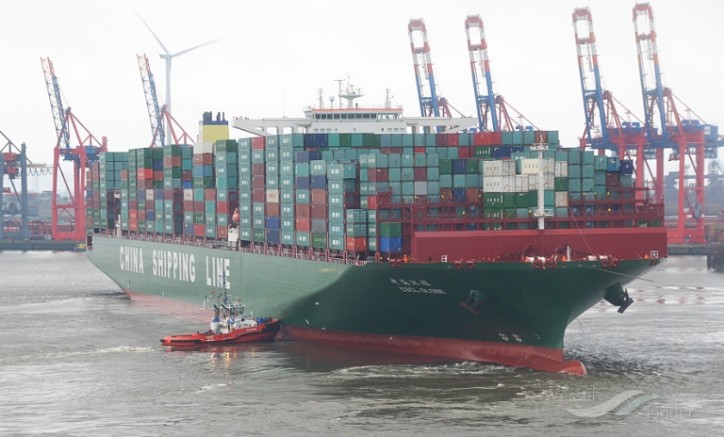 Container ship CSCL GLOBE - Image courtesy: Buggi Porschien
The then-CSCL was a subsidiary of state-owned China Shipping Group, which merged with rival COSCO Group in February to form a new shipping conglomerate called China COSCO Shipping Corp.
Under the merger plan, all container-shipping business of the two companies is now consolidated into COSCO Group's listing arm, COSCO Holdings, while COSCO Shipping Development will focus on financial leasing services.
A source at COSCO Shipping Development said that in addition to its shipping–related financial leasing business, the company also operates equipment leasing for the health care, energy and construction industries, among others.
In the first half of the year, COSCO Shipping Development reported a 52 percent decline in revenue to 8.7 billion yuan ($1.3 billion), with an 841 million yuan net loss. Meanwhile, the company's revenue from shipping equipment leasing rose 119 percent to 4.15 billion yuan. Revenue from other leasing services rose 419 percent to 350 million yuan, the company's interim report showed.
Source: Caixin