General cargo ship EEMS STAR left Scalloway, Shetland Sunday morning (Sept11) bound for Blyth, UK. Soon after leaving the port, some 8 miles southwest of Scalloway, the vessel suffered engine problems.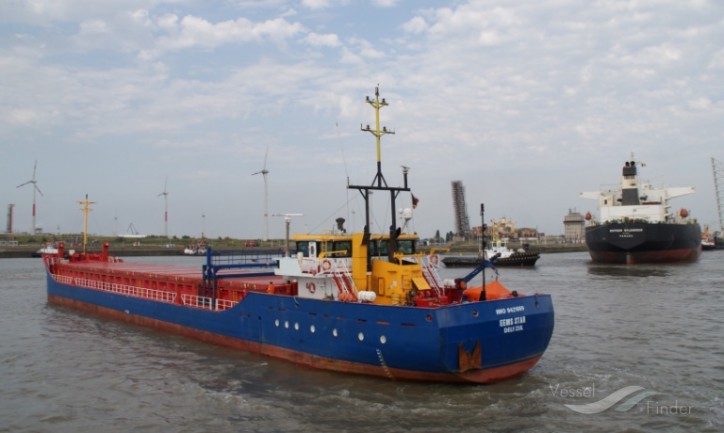 General cargo ship EEMS STAR- Image courtesy: miranda reiffers te loo
While the crew of six was trying to fix the problem, a rescue boat Aith and the tug Dunter were dispatched to the ship location in order to assist.
It was decided to return the cargo vessel to safe waters off Scalloway, taking into account adverse and deteriorating weather conditions.
The EMMS STAR reached the anchorage off Scalloway under own power escorted by the MCA salvage tug Heracles and the Dunter, which remained on standby while repairs have been postponed for the night.
Source: Fleetmon