Zapadnyy, a Belize-registered tanker, ran aground on a sandbank with its cargo of molasses - a thick, dark, heavy syrup which is a by-product of sugar refining.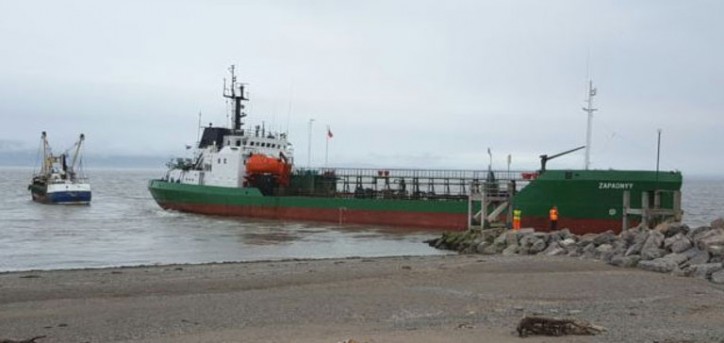 The grounded cargo ship Zapadnyy is 78m (255ft) long and was built in 1988 Image courtesy: RNLI SILLOTH
Silloth lifeboat operations manager Eddie Studholme said the tanker got into difficulty at 10:00 BST at the entrance to Silloth harbour.
Vessel was refloated with high tide at around 2000 UTC same day and docked in Silloth.
The 3297dwt product tanker ZAPADNYY is built in 1988, sailing under the flag of Belize. The vessel is managed by YUGREFTRANSFLOT JSC-RUS, Russia.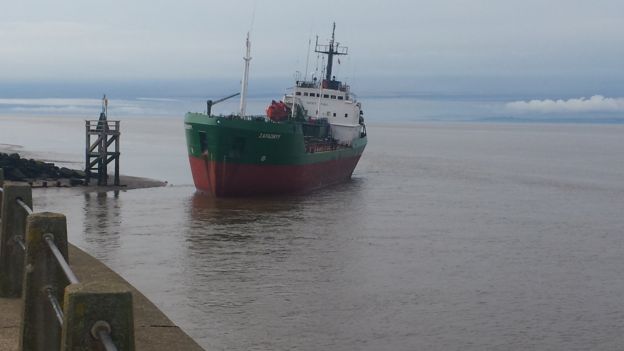 The tanker carrying molasses ran aground at 10:00 BST on Tuesday - Image courtesy: @SROWELLPHOTO1