Matson, Inc. (Matson) (NYSE: MATX), a leading U.S. carrier in the Pacific, yesterday announced the issuance of $200 million in privately placed 15-year final maturity senior unsecured notes (the "Notes") pursuant to a previously announced commitment letter on July 18, 2016.
The Notes will have a weighted average life of approximately 8.5 years and will bear interest at a rate of 3.14 percent, payable semi-annually. Proceeds of the Notes are expected to be used to pay down the Company's revolving credit facility and for general corporate purposes.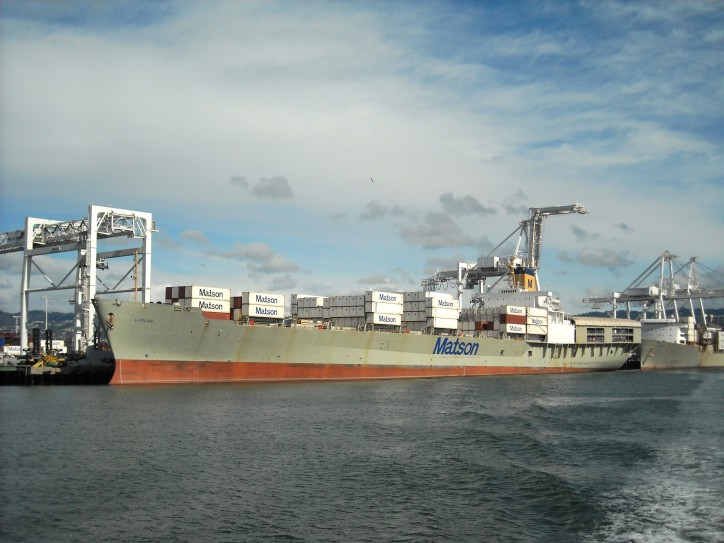 Container ship Lurline (Image for illustrative purposes only) - Photo: Daniel Ramirez/Wikimedia
Joel Wine, Matson's Senior Vice President and Chief Financial Officer commented, "We are pleased to complete this attractive fixed rate financing that will pay down our revolving credit facility and strengthen our balance sheet as we progress with our four vessel Hawaii fleet renewal program. We expect to fund the construction of these vessels primarily through the strong cash flows generated by our core businesses, available capacity under our$400 million revolving credit facility, and additional debt financings, which could include Title XI U.S. Government guaranteed vessel finance bonds."
Source: Matson