DryShips Inc. (NASDAQ:DRYS), an international owner of drybulk carriers and offshore support vessels, Wednesday announced that it has reached an agreement with Sifnos Shareholders Inc. (Sifnos) to convert $8.75 million of outstanding principal amount under the previously announced Secured Revolving Facility Agreement (Revolver) to 3.5 million preferred shares. Each preferred share will have 100,000 votes. In addition, Sifnos has agreed to provide a 90 day waiver of any defaults under its Revolver.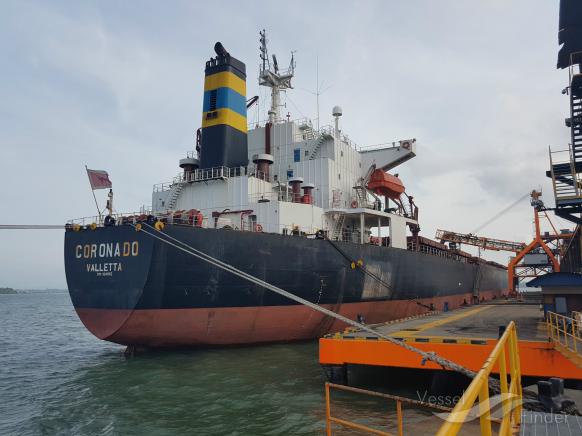 Bulk Carrier Coronado - Image courtesy: husni
Sifnos is a company controlled by our Chairman and CEO, Mr. George Economou and the transaction was approved by the Company's independent members of the board. A fairness opinion was obtained in connection with this transaction.
On September 9, 2016, the Company delivered to its new owners the MV Coronado for a gross price of $4.25 million. All of the net proceeds from the sale were used to pay down the relevant loan facility.
Anthony Kandylidis, Executive Vice President and interim CFO of the Company, commented: "We are pleased to see our founding shareholder actively supporting the company in a way that is not dilutive to the rest of our shareholders. As we continue our discussions with our lenders, we hope that they will now also make the necessary compromises to restructure the Company's debt to more sustainable levels." 
DryShips Inc. is an owner of drybulk carriers and offshore support vessels that operate worldwide. DryShips owns a fleet of 19 Panamax drybulk carriers with a combined deadweight tonnage of approximately 1.4 million tons, and 6 offshore supply vessels, comprised of 2 platform supply and 4 oil spill recovery vessels. DryShips' common stock is listed on the NASDAQ Capital Market where it trades under the symbol "DRYS."
Source: Dryships