Navig8 Chemical Tankers Inc.(N-OTC: CHEMS), an international shipping company focused on the transportation of chemicals, Thursday announced that it has entered into a sale and leaseback transaction with subsidiaries of Japan-based SBI Holdings Inc (SBI) for two 25,000 DWT stainless steel chemical tankers being built by Kitanihon Shipbuilding Co. Ltd (Kitanihon). Crédit Agricole Corporate and Investment Bank (CA-CIB) is providing debt financing to SBI in connection with the transaction.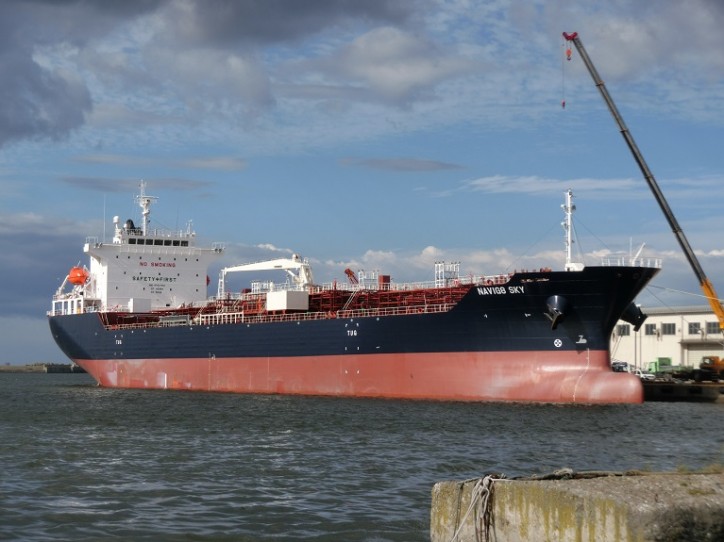 25,000-dwt Chemical tanker Navig8 Sky (Image for illustrative purposes only)
Under the agreements, the Vessels will be purchased by SBI from the Company on their respective deliveries from Kitanihon. The Company has entered into 11-year bareboat charters for the Vessels, commencing at the time of their deliveries. The Company has purchase options to re-acquire the Vessels during the charter period, with the first such option exercisable on or around the fifth anniversary of each Vessel delivery. The net proceeds from the transaction to the Company will be USD 74 million.
In connection with the above arrangements, CA-CIB will also provide debt financing of up to $24,860,540 to reimburse the Company in respect of pre-delivery instalments already paid to Kitanihon for the Vessels. This pre-delivery financing will be repaid upon the delivery of the Vessels from Kitanihon.
Source: Navig8 Chemical Tankers