AKASTOR ASA (AKA) announced yesterday the establishment of a joint venture between AKA and other interests which, inter alia, will acquire the vessel SKANDI SANTOS (the "Vessel") by agreement with DOF Subsea Rederi AS.

The sale of the Vessel releases approx. NOK 350mln in liquidity after coverage of all costs and repayment of debt. DOF Subsea Rederi AS has been the Vessel's registered owner since its delivery in 2009. The Vessel has since then served under a bareboat charter contract with AKOFS, a company in the AKASTOR Group.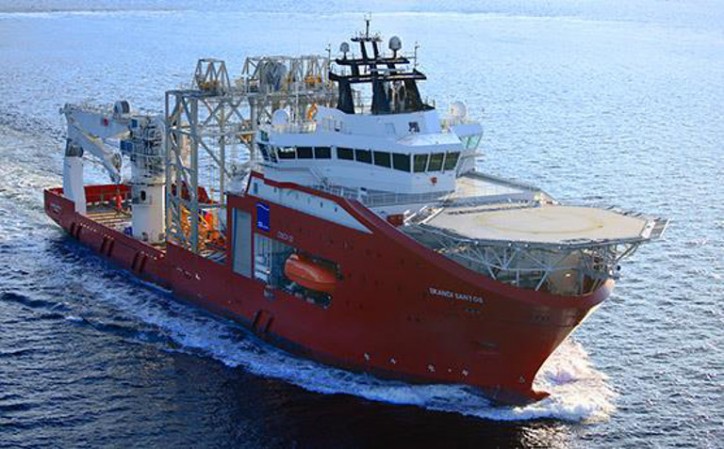 Norskan Offshore Ltda. of Rio de Janeiro, Brasil (Norskan), a subsidiary of DOF ASA, has since the Vessel was delivered been the marine manager and marine personnel operator under separate contract with Petrobras, under which the Vessel has been and will continue to be engaged. The services of Norskan will continue unchanged.
DOF Subsea ROV AS, a subsidiary in the DOF Subsea AS Group, will continue to own and provide ROVs, and its affiliate DOF Subsea Brasil Servicos Ltda. in Brazil will continue to provide ROV services onboard the Vessel, all as part of the Subsea Equipment Support Vessel Contract with Petrobras.

The services to be provided pursuant to the other contracts under which DOF companies will serve will contribute to positive results annually throughout the remaining contract period.
Mons S. Aase, CEO of DOF ASA and DOF Subsea AS, says: "The Vessel has been a great success for all involved since its delivery. The companies in the DOF ASA and DOF Subsea AS Group are much looking forward to continuing the excellent cooperation with AKASTOR and its affiliates in this successful venture, the values of which we fully share."
The agreement to sell the Vessel to the AKASTOR JV is subject to Petrobras consent and certain other approvals and conditions, the clearance of which is expected to be forthcoming in Q4 2016.
Source: DOF Subsea