CMA CGM announced on Friday that the Group has chosen to amend the port rotation of its Europe-West Africa EURAF 3 and WAZZAN services.
Starting on September 23rd, 2016, EURAF 3, operated with 3 vessels of 1,800 TEU, will add in its rotation a weekly direct call at Banjul, effective with M/V CALA PAGURO voy. 15277S ETD Tangiers on September 23rd, 2016, ETA Banjul on October 8th, 2016.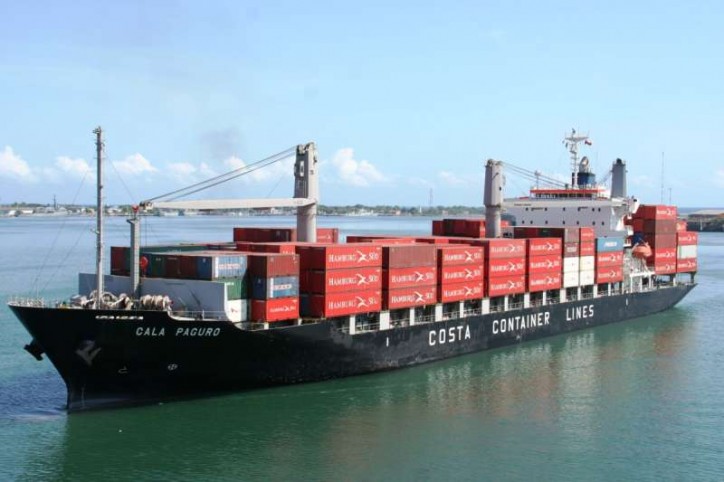 Container ship CALA PAGURO - Image courtesy: Captain Ted/ Shipspotting
Tangiers – Algeciras – Freetown – Conakry – Monrovia – Banjul – Tangiers
The current Banjul call on WAZZAN service will be discontinued as from M/V DELMAS SWALA voy. 127TLS, starting her rotation in Casablanca ETD September 25th, 2016.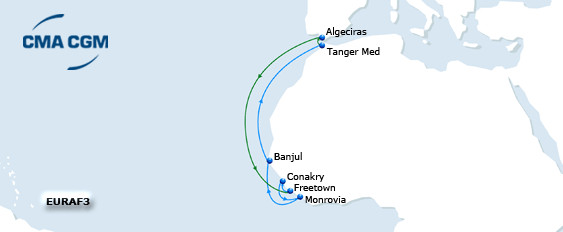 In addition, CMA CGM is pleased to introduce a service improvement to our WAZZAN service. Effective from October 13th, 2016, a direct Southbound call at Las Palmas will allow us to offer an optimal connection at Tangiers from all origins and opens the new market East Coast South America.
Casablanca – Algeciras – Tangiers [ connection Worldwide / ECSA ] – Las Palmas Southbound – Nouakchott – Dakar – Nouadhibou – Casablanca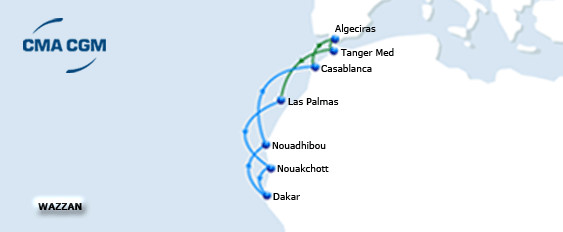 Source: CMA CGM