In today's challenging market, flexibility and cost efficiency is key for those who want to get ahead. Klaveness invests in the most energy efficient solutions to benefit both their customers and the environment.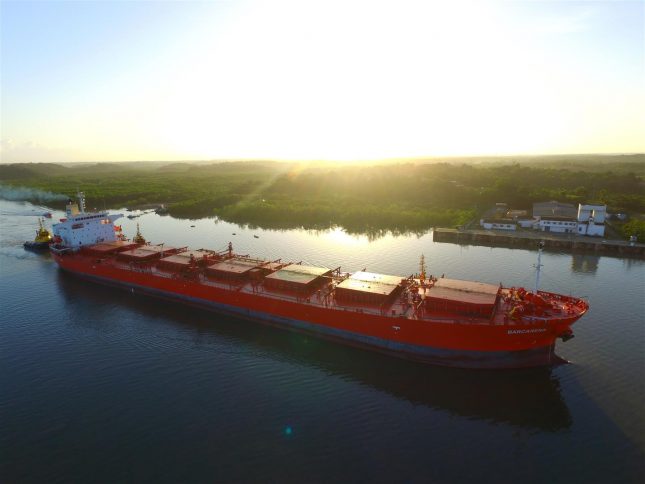 Everyday approximately 30 million tons of cargo is transported from one port to another. A standard vessel often needs to ballast across the ocean to pick up its next cargo, spending close to the same amount of energy just to get into loading position, before it can commence the next shipment.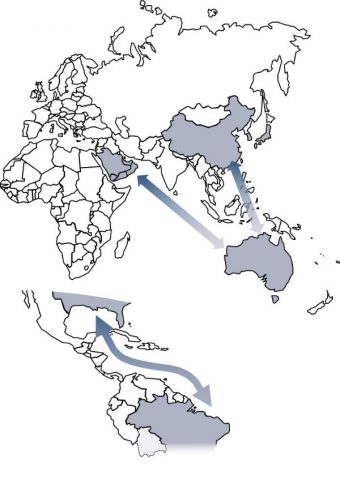 Klaveness combination carriers have been designed to avoid this inherent inefficiency in most trade routes, as they can transport both wet and dry cargo, making these highly advanced vessels able to minimize unnecessary ballast distance and perform the same transportation work as two different standard vessels.
As a consequence, these combination carriers has up to 40% lower emissions per transported ton of cargo than standard vessels.
The next generation Klaveness combination carriers will be equipped with the most modern and energy efficient propulsion system, auxiliary systems and overall hull design, further reducing the imprint on the environment.
Illustration: Trade pattern optimization
Source: Klaveness