In its 2016 report, "K" Line has said that its heavy lift shipping business, which is conducted by SAL Heavy Lift, is "striving to improve earnings by implementing various cost-cutting measures in addition to pursuing efficient fleet allocation".
In the report, "K" Line notes that although the supply of newbuild ships has declined significantly since 2014, the supply-demand gap in the market has not yet been resolved due to the steep drop in demand.
As a result, the Japanese company is implementing a number of measures – including procuring ships through short-term charter contracts – and has also begun a study on "drastic structural reform" at the Hamburg headquartered shipping line.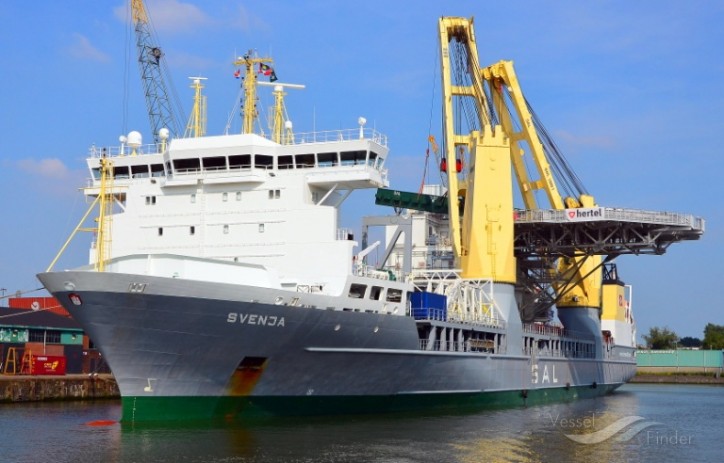 General Cargo Ship Svenja - Image courtesy: Arjan Elmendorp
"In the heavy lifter business, both operating revenues and profits declined due to the effects of the very severe market condition," continued the report. In particular regarding large vessels that concluded offshore related contracts in the previous fiscal year, the business was "significantly affected".
In the 2015 fiscal year, one chartered vessel under a short-term charter contract was redelivered in the first half of the year, while one 19-year-old ship owned by SAL was sold in the second half.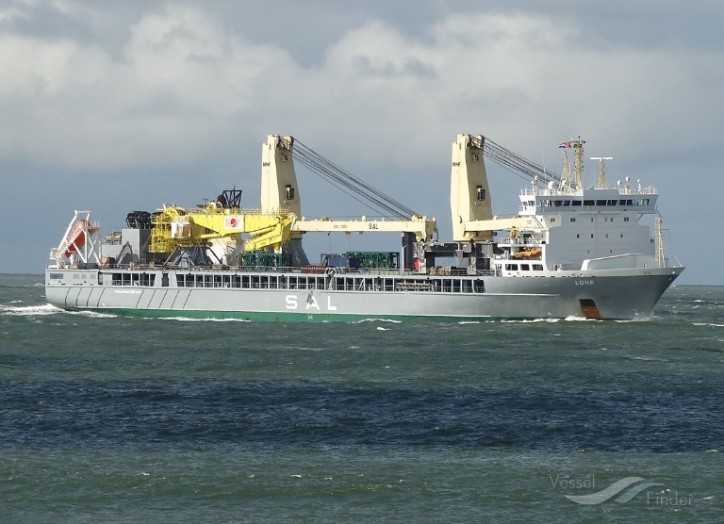 General cargo ship Lone - Image courtesy: Gyssels Gilbert
Operating revenues for "K" Line's offshore energy and heavy lifter business fell by 30.2 percent year-on-year during the 2015 fiscal year, which the Japanese conglomerate attributed to stalled offshore development caused by the slump in oil prices, a contraction in transport operations related to offshore projects, and the decline in market conditions across all vessel classes in the heavy lift business.
However, "K" Line suggested that transportation related to several large projects is scheduled to start in the 2016 fiscal year, so demand for project-related shipments is expected to increase.
"Although the market condition is expected to remain severe on the whole, there are signs of bottoming-out," said the report.
With regards to two SAL vessels that are equipped with 2,000-tonne lifting capacities – Svenja and Lone – "K" Line confirmed that it will continue to devote efforts to obtaining contracts for energy resource-related transport work, for which it expects demand to grow in the medium to long-term.
"Regarding small and medium-size vessels, "K" Line aims to achieve stable growth in the heavy lifter business through efforts to improve earnings by capturing demand for infrastructure-related transportation, such as transportation related to electric power and ports in addition to transportation of conventional cargo."
Source: HeavyLift