Arctia's icebreaker Otso arrived in Rauma, Finland, from its mission in Greenland earlier this week (Sept 27, 2016). IB Otso assisted in seismic studies northeast of Greenland, where it departed from Helsinki on 3 August.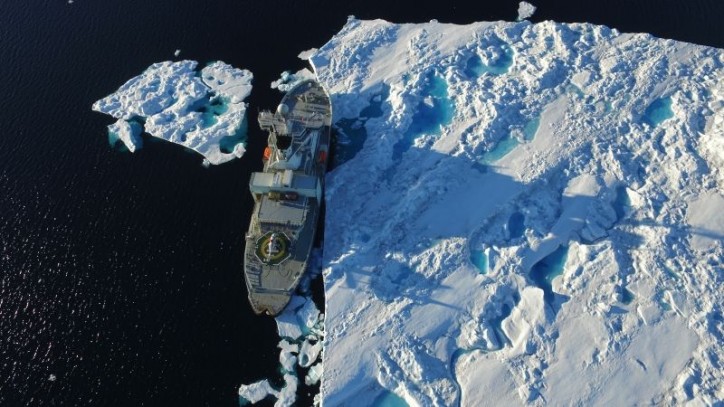 Arctia's icebreaker Otso northeast of Greenland in August 2016. Photo: Arctia Ltd
IB Otso has been converted to be capable of undertaking operations in all maritime areas. The vessels features and the crews professional skills have been praised by customers and partners alike. IB Otso is well suited for various Arctic projects.
Arctia strives to raise the utilization rate of its fleet by offering a wide range of maritime services in the Baltic Sea as well as all polar and sub-polar areas. Arctia offers for example oil preparedness and response services in harsh conditions, and stands ready to assists international research institutes in polar research beginning from the Arctic 100 Expedition planned for summer 2017.
Source: Arctia