On September 16, Minister of Electronics and Information Technology, Law and Justice of India Mr.Ravi Shankar Prasad and the accompanying delegation visited the Port of Riga. According to the Freeport of Riga Authority, the purpose of the visit was to get acquainted with the Freeport of Riga and the possibilities for cooperation with India, with special focus on the opportunities to establish the multi-functional warehouse and freight distribution center at Kundzinsala to serve as a cargo distribution and consolidation center for Indian and other countries' products in Northern Europe, Russia and the CIS markets.
In the framework of its visit to the port of Riga, Indian delegation visited the Vessel Traffic Service Centre and met with the Freeport of Riga Deputy CEO - Marketing Director Mr.Edgars Suna, Harbour Master Mr.Arturs Brokovskis-Vaivods and SIA "Kundziņsala northern project" representatives.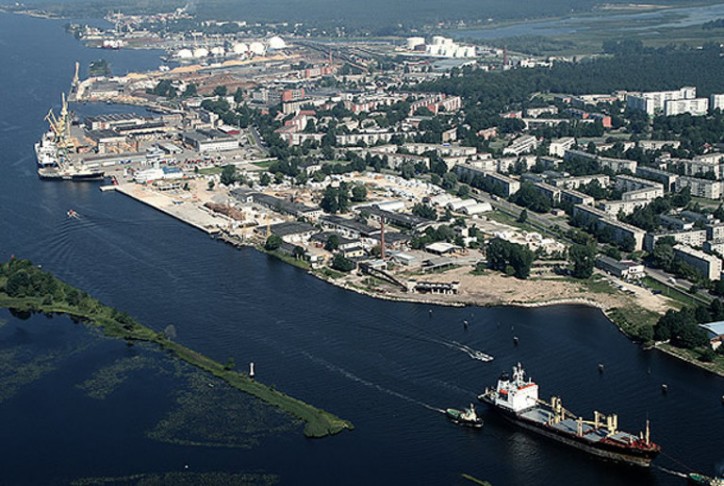 Edgars Suna: "We are honored that during his visit to Latvia the Minister has found the opportunity to visit the port of Riga, especially due to the fact that it has been the major visit of Indian top officials to Latvia recently. This is not the first time when high-level Indian delegation visits the port of Riga. Previously, the port was visited by Indian Ambassador to Sweden and Latvia Mrs. Banashri Bose Harrison, who also participated in the present meeting with the Minister. This suggests that the Indian side's interest in the Riga port and plans to build a logistics center here to distribute Indian products in Russia, CIS and the Scandinavian countries are quite serious. Russia is an important foreign trade partner of India, to which India exports pharmaceutical products, agricultural products, food and textiles. Riga could on the one hand provide logistical solutions for cargo flows to Russia, and on the other hand handle cargo deliveries to the Nordic countries. It would be an important project for the Port of Riga given the decline in energy cargo from Russia, and the FPR Authority together with port companies is actively investigating opportunities to attract alternative cargo flows."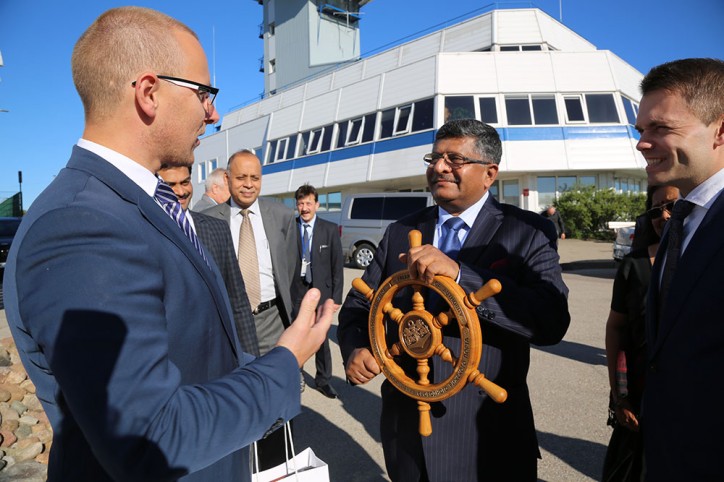 During the meeting, the Indian delegation was introduced to the port of Riga and business opportunities in the port area. Indian party representatives highly evaluated the favorable business environment in the port of Riga and the opportunity to build their own terminals.
It was also noted that the Special Economic Zone benefits make the investment environment at the port of Riga particularly favorable for the new facilities construction and the Indian trade related logistics.
Minister of Electronics and Information technology, Law and Justice of India Mr.Ravi Shankar Prasad visited Latvia in the framework of a working visit - he met with the Speaker of the Saeima Inara Murniece, Prime Minister Maris Kuchinskis, Minister of Justice Dzintars Rasnachs, as well as visited Riga IT Demo Centre and the Freeport of Riga.
Source: rop.lv