Tuesday (Oct 4, 2016) Flinter Shipping BV announced on behalf of the owners CV Scheepvaartonderneming Flinter Rebecca that, after successful negotiations with her new customer Subsea Environmental Services Ltd. (SES), a time charter agreement has been reached for a minimum period of 6 to 12 months.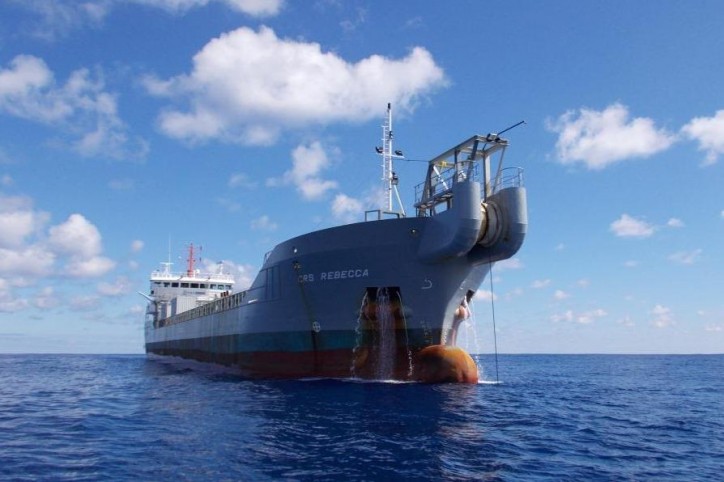 MV CRS Rebecca sailed from Rotterdam last Thursday 29th of September, after being idle for 3 months and is presently starting recovering cable in the Mediterranean Sea.
The vessel was converted in 2014 to a cable recovery ship specialized in recovery of redundant submarine telecommunications cable. For this a specialized double bow roller was installed as well as a special winch and tensioner system on deck. Furthermore 5 cable tanks were installed in her 70 meter cargo hold to store the recovered cable. After this conversion the vessel has proven to be an efficient and capable cable recovery vessel recovering cable from different places around the world.
Subsea Environmental Services Ltd., based in Anguilla, was founded in 2013 and has become one of the leaders in the cable recovery business. MV CRS Rebecca and her crew are very familiar to SES as they were engaged from 2014 under a different agreement to recover cables for SES's account.
Both SES and Flinter are extremely pleased about the agreement reached and aim for a long and fruitful relationship to mutual benefit.
Source: Flinter