OLDENDORFF's Kamsarmax vessels feature ice class 1c and 4 x 40 ton MacGregor electro-hydraulic side mounted cranes with 30 metre outreach and 20 cbm SMAG grabs.
They are fitted with Becker Mewis Duct and boss cap fin propeller, making them fuel efficient and environmentally friendly.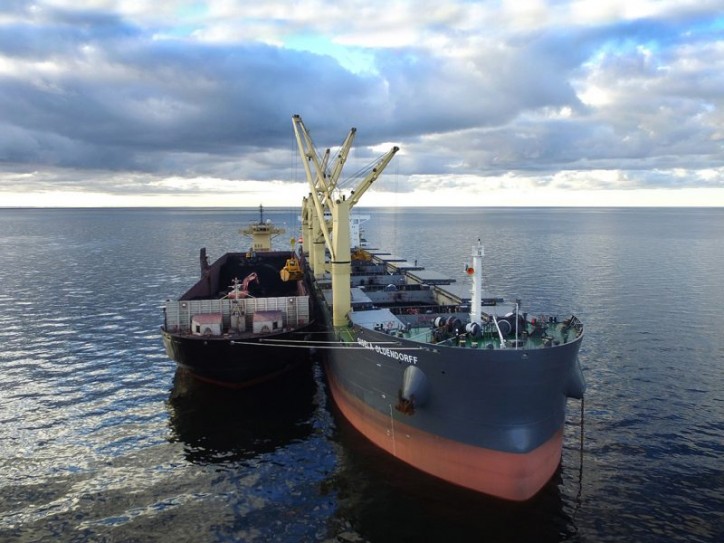 Bulk Carrier Gisela Oldendorff - Image courtesy: Oldendorff
The Becker Mewis Duct and the propeller boss cap fin are power-saving devices providing fuel savings and reduced greenhouse gasses. The Mewis Duct enhances the flow of water to the propeller to increase thrust.
The boss cap fin is a small propeller fitted just behind the main propeller. It breaks up the hub vortex generated behind the rotating propeller. The combination of these two "eco" features produces a fuel savings of 6 – 10% and a substantial reduction in CO2 emissions.
Fitted with a MAN B&W 6S60 main engine, these vessels have high fuel-efficiency and reduced greenhouse gas emissions.
The 80.446-dwt bulk carrier Gisela Oldendorff is one of the "eco" newbuildings, which joined the OLDENDORFF's fleet this year. The Kamsarmax vessel is built in 2016 at Jinling Shipyard, China.