ABP, owner and operator of the Port of Troon, is offering to invest £8 million to create a state-of-the-art passenger ferry terminal to serve the Isle of Arran.
The modern facility will be built if Troon secures the ferry service linking Brodick on the Island of Arran with the mainland.
The ferry service, which currently operates from Ardrossan, is dogged by weather conditions that frequently exceed the capabilities of the port and results in service cancellations.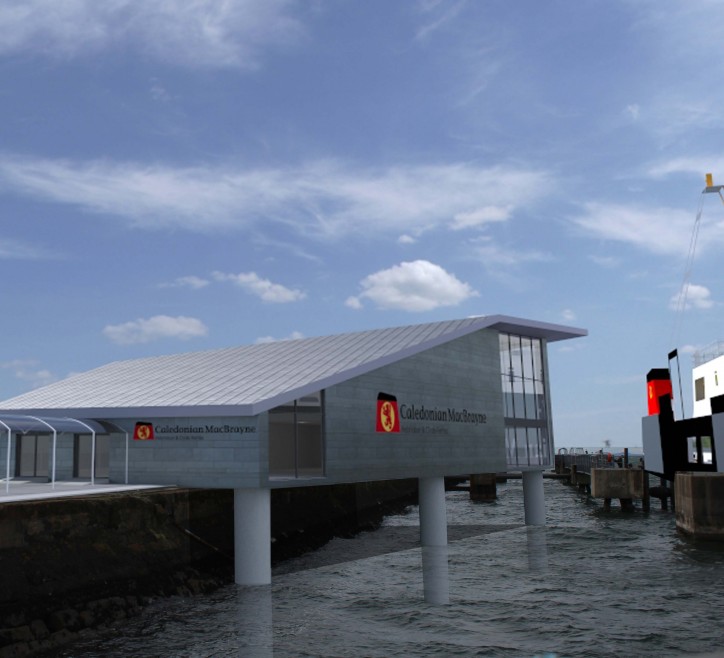 In contrast, Troon's uniquely sheltered harbour offers the prospect of a reliable service for islanders, largely unaffected by adverse weather conditions. Troon also offers improved road and increased rail connections, with access to the upgraded A77/M77 motorway and four trains per hour to Glasgow.
The Port of Troon is also already well equipped to handle the next generation of Caledonian Macbrayne ferries destined to serve the route, which are currently under construction on the Clyde.
With a long history of providing a P&O ferry service to Ireland, Troon's modern harbour is ready to handle the service with no public funding required. ABP will build a modern ferry terminal, costing £8m, designed to provide industry leading levels of customer service.
ABP's Port Director of Short Sea Ports Andrew Harston said: "For the community on Arran the connection to the mainland is absolutely vital and this should not be left to the mercy of the weather, as it has been for too long. P&O Irish Sea ferries previously relocated from Ardrossan to Troon due to the challenges of entering Ardrossan harbour in poor weather and the cancelled sailings that were the result.

"The solution being offered by ABP at Troon, which is one of the most sheltered harbours on the west coast of Scotland, would represent nothing short of a transformation in the quality of the service on offer to the islanders and tourists. Not only do we offer reliability whatever the weather, we are also proposing to build a modern passenger terminal to fully compliment the new pier and terminal development underway at Brodick."
Source: ABPorts