State-run banks are expected to raise more than 3 trillion won (US$2.64 billion) to prevent Daewoo Shipbuilding and Marine Engineering (DSME) from being delisted.
According to finance industry sources, the Korea Development Bank and the Export-Import Bank of Korea are planning to raise funds within the 4.2 trillion won limit set in October 2015 to keep the shipbuilder listed on the local market.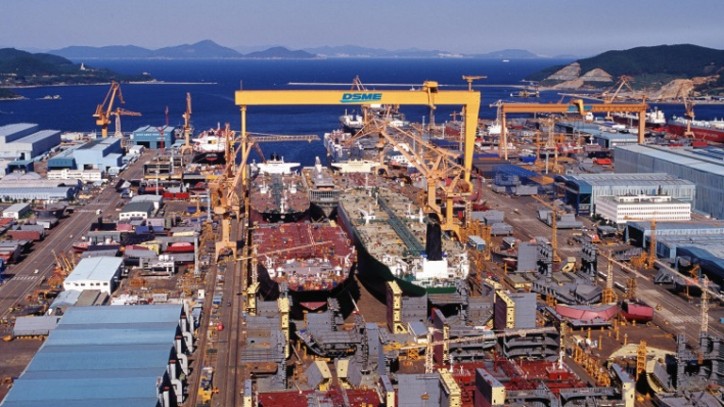 The two banks are reportedly planning to draw up detailed plans within the month. The funds will be injected into the ailing shipbuilder through debt-equity swap or by purchasing newly issued shares.
The reported fund injection, which some say could be as much as 4 trillion won, is much higher than that mapped out in the DSME support plans established last year.
At the time, the government and concerned banks had said that up to 2 trillion won will be use to secure capital for the shipbuilder.
"All prerequisites and assumptions made at the time have fallen apart," an unnamed individual linked to DSME creditors was quoted as saying.

"At least 3 trillion won is required to end DSME's crisis, and the entire amount (of support planned for DSME) could be used for securing capital."
For the first half of the year, DSME recorded a net loss of more than 1 trillion won, and the company's debt-equity ratio broke the 7,000 percent mark.
Source: Korea Herald