Havila Shipping ASA has agreed to sell the 2005 built PSV Havila Princess to P/F Bakkafrost, Faroe Island.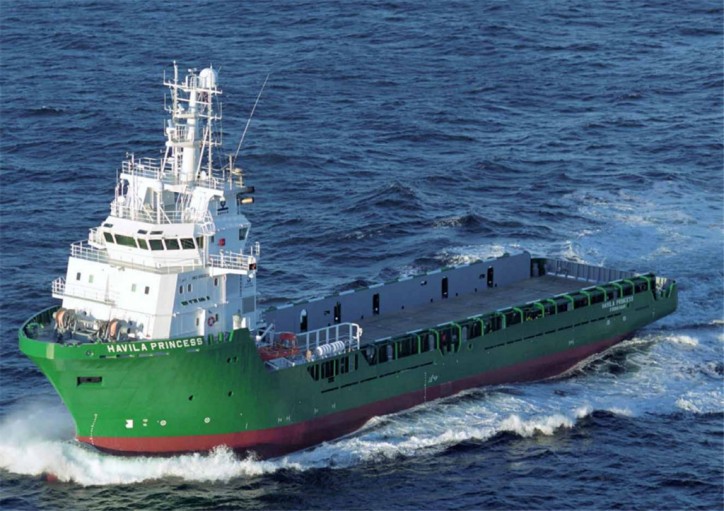 PSV Havila Princess - Image courtesy: Havila Shipping ASA
Havila Princess will leave the offshore service vessel market and will be operated within the aquafarming industry. The sale represents no loss for Havila Shipping and will have limited effect on the company result.
The latest addition to the Bakkafrost's fleet will operate as a service vessel taking care of different assignments within sea farming.
The vessel is 73.5 m long and 16.6 m wide, has 2 propellers for propulsion and has 2 bow and stern thrusters. The vessel is equipped with Dynamic Positioning and has a considerable work-deck of 704 m2. The intention is equipping the vessel with a system for delousing of salmon using warm seawater. With this investment, Bakkafrost's capacity for delousing of salmon without the use of medical treatment will increase considerably.
Bakkafrost expects the ship to be ready for operation shortly after the beginning of next year.
The name of the ship is planned to be "Martin".