Fire erupted on board of car carrier Silver Sky, docked at berth 340 at Antwerp Port, around midnight on Thursday, October 20, 2016.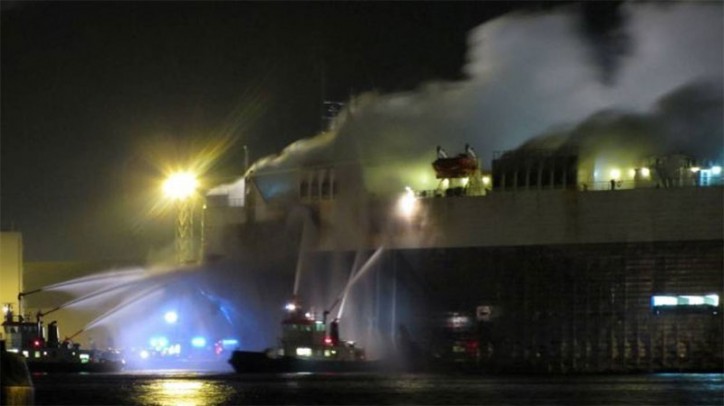 Fire started on a cargo deck loaded with used cars, destined for Africa.
According to reports the fire fighting teams, which arrived on the incident site were not able to enter areas affected by fire, due to high temperature.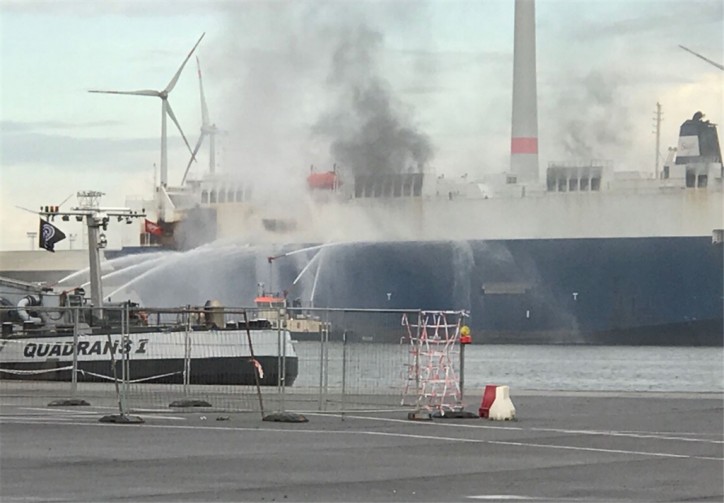 Image courtesy: Twitter/ @oppeel
All 24 crew members were evacuated from the vessel and there were no reports of injuries.
Three tugs were deployed in an attempt to reduce temperature by pouring water on hull in order to cool it.
The fire probably originated at one of the cars on the seventh deck, and then hit over to the eighth and ninth deck. The extent of the damage is not yet known.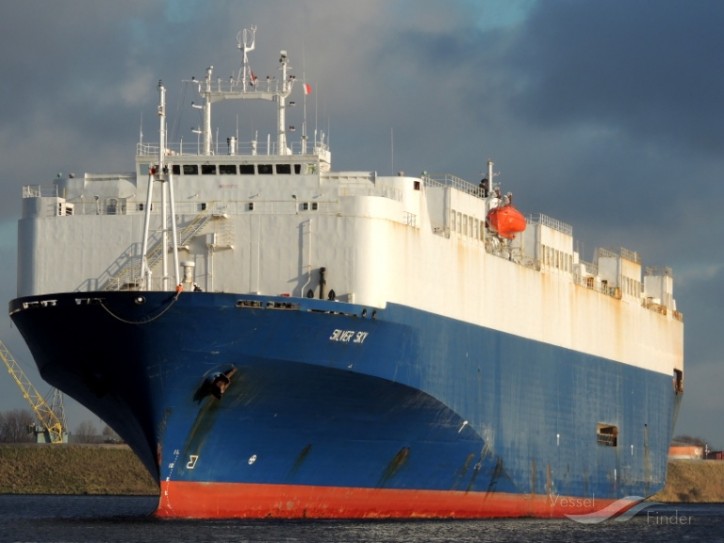 Vehicles carrier Silver Sky - Image courtesy: W. van der Moolen