On Thursday October 20, Kevin Mackay, President and CEO of Teekay Tankers, and Company's representatives attended the Lloyd's List Asia Awards dinner to accept the trophy for Teekay Tankers as the Tanker Operator of the Year 2016.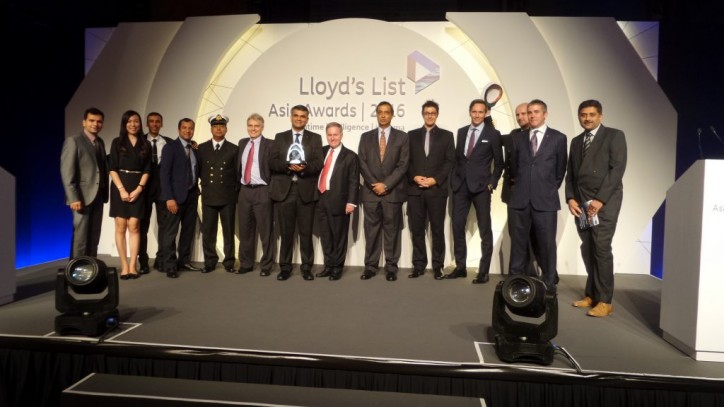 The panel of judges recognized Teekay Tankers' commitment to Operational Excellence and commended Teekay's industry leading safety performance. In 2015, Teekay's fleet of Tankers traversed over two million miles worldwide transporting more than 54 million MT of oil without losing a single drop of cargo. With more than 12 million of man hours achieved, Teekay is proud to say every seafarer returned home safely.
"Teekay demonstrated a very impressive performance, and the judges liked that, despite the known commercial pressures in the industry, they allowed at least six vessels to anchor or idle to provide adequate rest to crew, and its safety record sets the benchmark for the rest of the industry".
The evening was shared with customers and the maritime shipping community at the Shangri-La Hotel in Singapore who saw first-hand Teekay's One Team approach in joining Sea and Shore. This trophy is a testament to all the effort and hard work the entire tanker team around the world have put in over the years to establish Teekay as an industry leading tanker company.
Source: Teekay