BW LPG Limited (BW LPG, OSE ticker code: BWLPG) has today taken delivery of BW Magellan, the first of four Very Large Gas Carriers (VLGCs) in its newbuilding program from Daewoo Shipbuilding and Marine Engineering (DSME).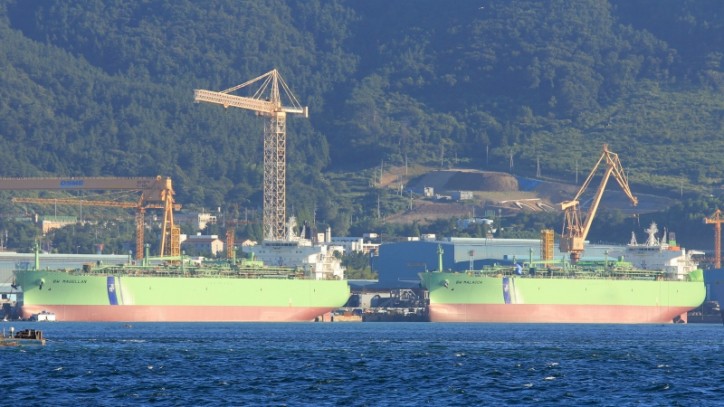 Two BW's new VLGC LPG tankers (84.000 CBM, 51.600 DWT) fitting out at Daewoo shipyard - Image courtesy: lappino/shipspotting
With the BW Magellan, BW LPG owns and operates a fleet of 42 vessels, comprising 37 VLGCs and five owned LGCs. In addition, BW LPG has five VLGC newbuildings under construction.
Source: BW LPG