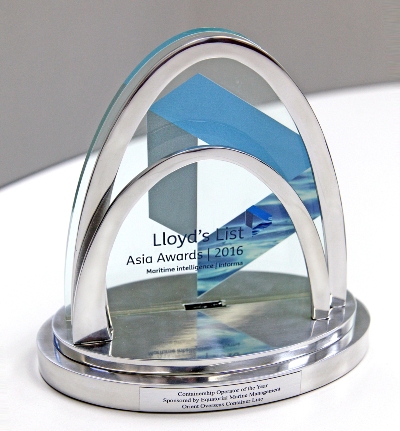 OOCL was named the Containership Operator of the Year in front of hundreds of industry peers at the Lloyd's List Asia awards ceremony held on October 20 in Singapore.
The Lloyd's List Award series recognises the industry's successes, setting a benchmark for excellence while rewarding innovative ideas and concepts that have pushed the boundaries of what is possible.
OOCL won the award this year among some of the top industry players in the industry, recognizing Company's outstanding business performance and commitment to corporate sustainability.
On receiving the award, Mr. Stephen Ng, Director of Trades of OOCL said: "OOCL is very honoured to be awarded as the Containership Operator of the Year. The award is great encouragement to us, especially in today's tough global economic and industry environment. We are glad that our efforts are being recognized. On behalf of my colleagues at OOCL, I would like to express our gratitude for this award. We will do our best to ensure we live up to the expectations of our customers, shareholders, and community stakeholders."
OOCL has a long track record of outperforming the market, in both up and down cycles. OOCL is well respected in the industry as a financially prudent company with a reputation for its customer-focused solutions, quality-through-excellence service approach, innovation, and commitment to environmental sustainability.
Over the years, many important initiatives contributed to the success of the company's environmental initiatives, including the development of innovative information technology tools such as the OOCL Carbon Calculator to enhance the transparency of carbon emission information for customers who are committed to their own environmental performance and objectives, as well as investments in the latest state-of-the-art technologies for new containerships, with advanced green features to meet current and future environmental requirements.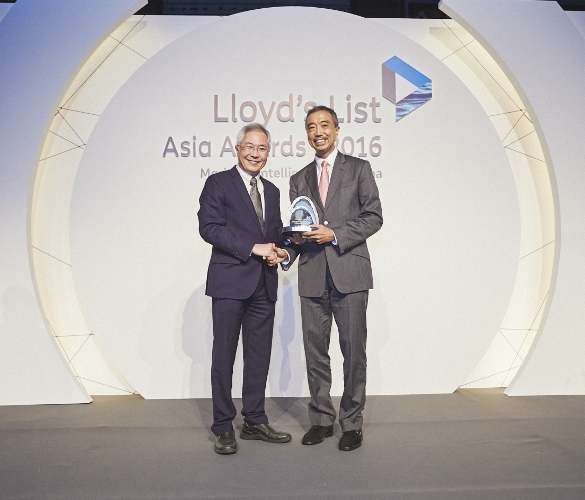 L-R: Mr. Choong Kien Siong, President of Equatorial Marine Management Service (Award Sponsor) presenting the award to Mr. Stephen Ng, Director of Trades of OOCL
Earlier this year OOCL announced that the organization is the first Hong Kong-based enterprise in the international transportation and logistics industry to be included in the FTSE4Good Global Index. It is an important milestone in the Company's efforts to achieving long-term sustainability objectives and strongly reflects OOCL progressive steps to corporate sustainability.
"There is much to look forward in our days ahead," said Mr. Ng. "OOCL stands ready to embrace our challenges and opportunities as we plan for growth, working with our business partners and stakeholders to ensure that we continue to deliver the high level of performance that the industry has come to expect of us."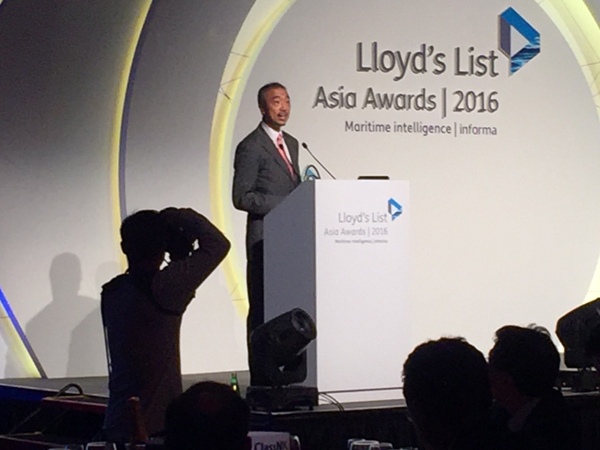 Mr. Stephen Ng, Director of Trades of OOCL expresses gratitude upon receiving the award
Source: OOCL