TEN Ltd. (TEN) (NYSE:TNP), a leading crude, product and LNG tanker operator, Thursday (Oct 27) announced the delivery from Hyundai Heavy Industries of its second LNG carrier, the 174,000 cbm Tri-Fuel diesel electric propulsion (TFDE) Maria Energy and immediate charter to a major end-user and the delivery of the Aframax crude tanker Leontios H from Daewoo Mangalia Heavy Industries.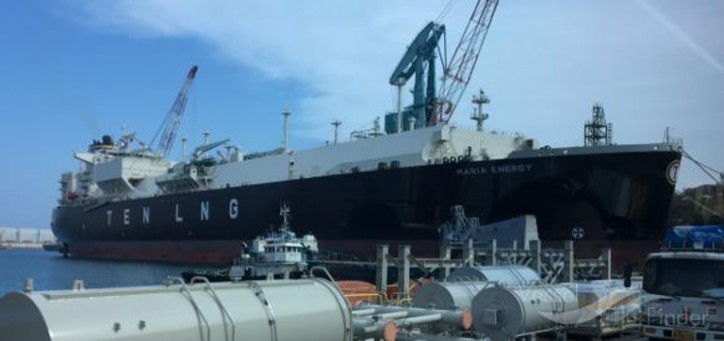 The Leontios H entered into a long term contract to a Northern European charterer that could generate gross revenues in excess of $100 million. The Leontios H is the third vessel in a series of nine purposely built Aframax tankers on long term time charters at accretive rates.
The employment of the Maria Energy is for a minimum 18 months and maximum three years, could generate gross revenues in excess of $70.0 million if options get exercised. With the commencement of this fixture, TEN's two LNG carriers, the Neo Energy and the Maria Energy, are now under medium-term charters.
"We are excited to welcome this new state-of-the-art LNG vessel to our fleet. With the delivery and charter of the Maria Energy and the Neo Energy, the first phase of TEN's involvement in the LNG segment has been successfully completed and as a result, TEN is now well placed to expand its LNG activities according to its clients' needs and requirements," stated Mr. George Saroglou, Chief Operating Officer of TEN.

"In addition, following the delivery of the M/T Leontios H, TEN is in the midpoint of its fifteen vessel growth program. With eight more tankers scheduled for delivery over the next five quarters, a minimum of $720 million will be added to TEN's secured revenues from new vessels. This increases the company's minimum secured income to $1.5 billion and further solidifies TEN's bottom-line and provides healthy cash visibility going forward," Mr. Saroglou concluded.
Source: TEN