Euronav NV (NYSE: EURN & Euronext: EURN) (Euronav) announced earlier today that it has agreed to purchase the 50% of the joint venture it does not own in the VLCC V.K. Eddie (2005 – 305,261 dwt).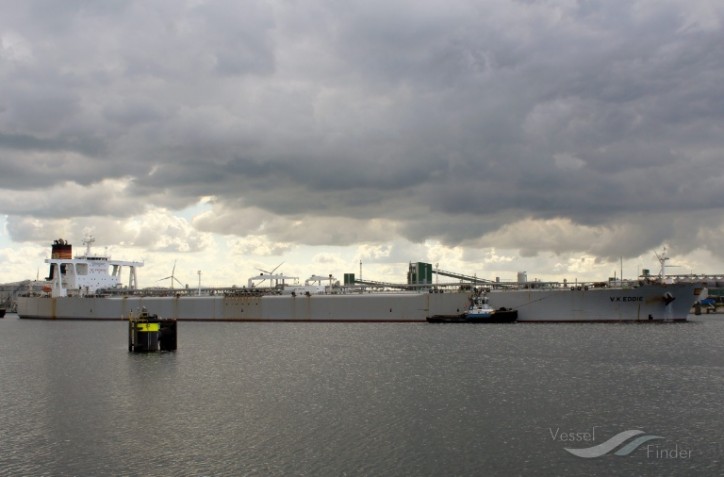 Crude oil tanker V.K.Eddie - Image courtesy: Krijn Hamelink
Euronav will buy the vessel from the joint venture company at a price of USD 39 million and will receive back 50% of the proceeds.
Euronav's joint venture partner, Oak Maritime (Canada) Inc., has agreed for delivery of the Daewoo-built vessel to our full control in mid-November.
Hugo De Stoop, CFO, said: "This is a logical move for both parties. It permits Euronav to further simplify our financial and operating structure. In addition, it reiterates our positive view on the medium-term outlook for the tanker sector by actively increasing our capacity at what, we believe, are attractive asset prices."
Source: Euronav