Carisbrooke Shipping Ltd and Swiss Nova Marine Carriers SA are planning to consolidate all of their commercial short sea bulk activities starting from January 1, 2017.
Notwithstanding both Groups' commercial networking offices, the coordination of all chartering and operation activities will be channeled from Nova Marine's HQ in Lugano, Switzerland. This will include the effective control of both Groups' vessels and contracts. This consolidation is a tangible example of two traditionally shortsea shipowners joining forces to service their mutual customers with a modern and versatile fleet of around 60 vessels ranging from 5,000 dwt up to 15,000 dwt.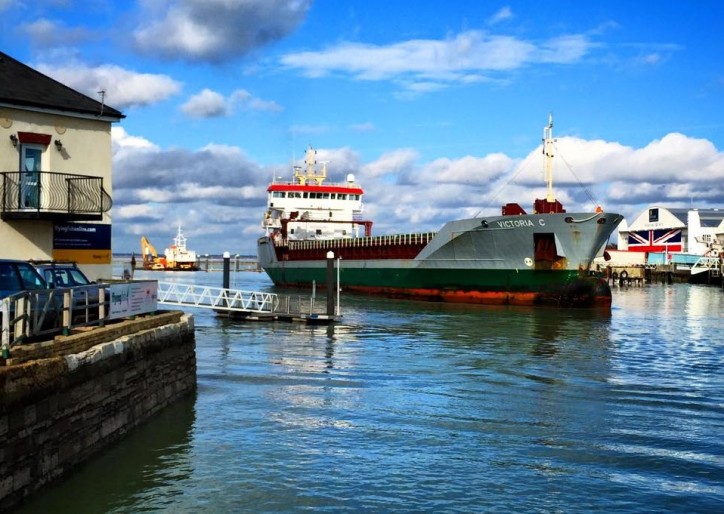 Carisbrooke Shipping controls a combination of 48 shortsea, MPP, and bulk carriers (including grab fitted vessels) ranging from 5,000 dwt up to 13,400 dwt with an emphasis on UK Continent/Mediterranean short sea market as their core business with grains, fertilizers, coal, forest products etc. With offices in Cowes (Isle of Wight -UK) and Zwijndrecht, the Netherlands, Carisbrooke is also actively involved in dry bulk trades within and between European, Trans-Atlantic, Americas and Far East markets.
Nova Marine Carriers is currently controlling a fleet of 50 vessels ranging from 5,000 dwt up to 57,000 dwt bulk carriers including the development of rapidly expanding fleet of cement pneumatic vessels. Nova's core business is mainly on Baltic-North Europe/Mediterranean-Black Sea trades with 25/32,000 dwt grab fitted bulk carriers and they have close association within the steel and cement industries. Furthermore, Nova is active in PG/Indian Ocean markets and in the Americas. Nova's headquarters are located in Lugano with branch offices in Rotterdam, Sofia, Dubai, Madrid, Montreal and Bogota.
Robert Wester, COO of Carisbrooke Shipping, commented on this new cooperation: "This is an extremely positive development during a challenging time for the industry. We are very pleased with this further deepening of our strategic cooperation with a solid partner such as Nova Marine Carriers, in which we can leverage on the synergies between the strong short sea and dry bulk expertise of the two companies. Our aim is to be an active participant in consolidation efforts in the short sea market and to provide an improved 1st class service to our customers, and stakeholders alike."

Vincenzo Romeo, CEO of Nova Marine Carriers, commented on this cooperation: "We are excited to be bringing our respective Groups closer together. Having Carisbrooke's strength in North Europe and ours in South Europe, we are confident in bringing both commercial teams effectively together with an equitable cooperation and most importantly, servicing mutual existing and new customers with highest quality tonnage and performance."
Source: Carisbrooke Shipping