NYK Line yesterday launched its new, monthly "Magellan Straits Express" South America RoRo service from Broward County's Port Everglades.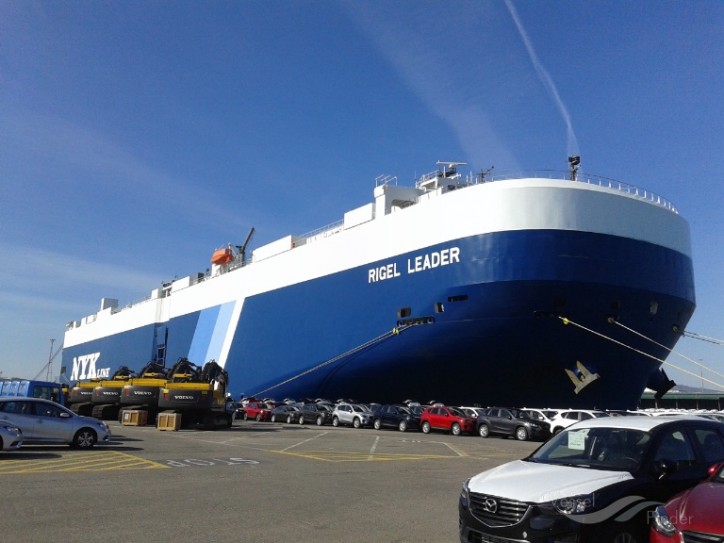 Vehicles carrier Rigel Leader - Image courtesy: Roman
The first vessel Rigel Leader, loaded at Port Everglades and is destined for the Port of Santos, Brazil. Horizon Terminal Services provides cargo handling at the South Florida seaport. Additional port calls include Argentina, Chile, Peru, Ecuador, Panama Costa Rica, Nicaragua, Honduras, El Salvador, Guatemala and Mexico.
Port Everglades is Florida's leading container port, annually handling more than one million TEUs (20-foot equivalent units, the industry standard measurement for container volumes) and serving as a gateway to Latin America, the Caribbean, Europe and Asia.
Source: Port Everglades