November 3 2016, at a glittering ceremony in London, AAL collected the Global Freight Awards' 'BREAKBULK OPERATOR OF THE YEAR 2016' – the first time these annual awards have a featured a dedicated category for the breakbulk sector.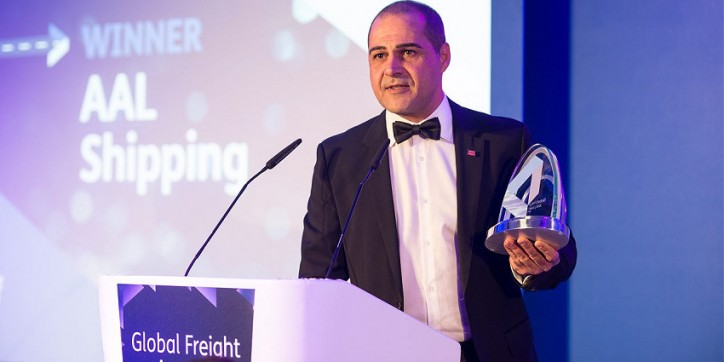 Kyriacos Panayides picked-up the award on behalf of the Company. He commented: "This is a tremendous honour and especially significant in that the award was independently voted for by the readers of Lloyd's Loading List – a readership comprising of our customers, partners and associates from all over the world.

"Breakbulk Operator of the Year 2016 is the fifth industry award for AAL in the past 2 years and is dedicated to all our teams on land and sea, who work tirelessly to provide the 24/7 commitment to excellence that our global service is built upon and such industry honours recognise."
This latest win for AAL is recognition of a sustained period of growth and development in which the Company has expanded its global footprint, boosted operating fleet capacity and launched new added value services, like scheduled semi-liner sailings between the Middle East and its key trading partners.
Source: AAL