Farstad Supply AS, a wholly owned subsidiary of Farstad Shipping ASA, has sold the AHTS Far Fosna (1993, UT 722, 14,389 BHP). Delivery of the vessel to the new owner took place yesterday, Tuesday 8 November 2016.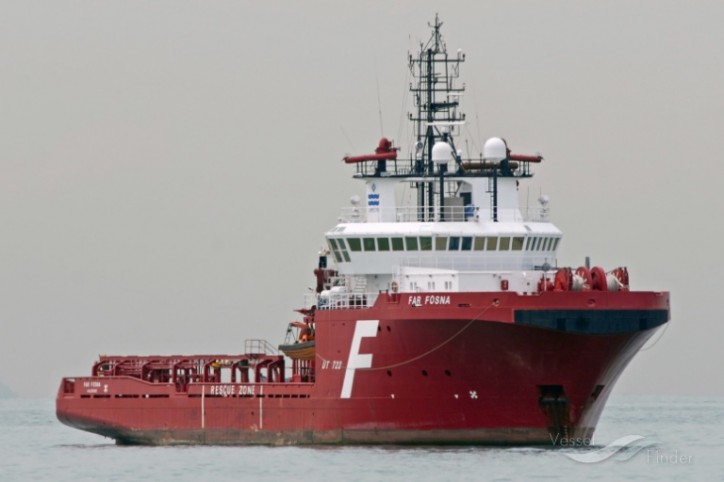 Offshore Tug/Supply Ship Far Fosna - Image courtesy: mgklingsick
The sale of the vessel will result in an immaterial accounting effect for 4Q 2016.
After the sale of Far Fosna, Farstad Shipping's fleet consists of 55 vessels (27 AHTS, 22 PSV and 6 SUBSEA) and 1 SUBSEA vessel under construction. The company's operations are managed from Aalesund, Melbourne, Perth, Singapore, Macaé and Rio de Janeiro with a total of 1,780 employees engaged onshore and offshore. The company's strategy is to be a leading quality provider of large, modern offshore service vessels to the oil industry.
Source: Farstad Supply AS