Damen has concluded its latest multiple vessel transport. The shipment of ready-for-delivery vessels contains Stan Pontoons 4113, 4111, 4512, 5211 and 6316 in addition to a number of ASD 2810 Tugs. From a client's point of view, a transport such as this means that vessels are available at competitive prices and within fast delivery times.
The transport was performed by SAL Heavy Lift's MV Svenja, which set sail from Shanghai at the end of August loaded with Stan Pontoons from Damen Yichang Shipyard, China. After a stopover in Vietnam to pick up six tugs that were built at Damen Song Cam Shipyard, the Svenja began her journey to the Netherlands.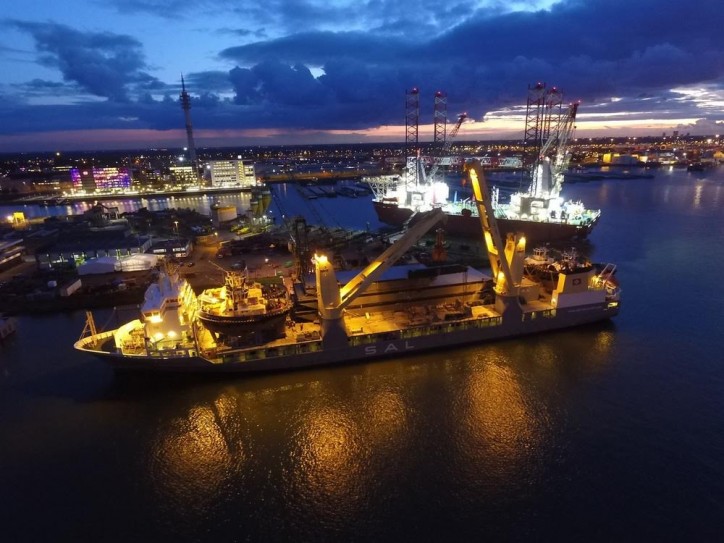 On arrival in Rotterdam, the task of unloading commenced straight away. The man responsible for this – as well as the planning and logistics of the entire transport – was Damen Service Coordinator Heavy Lift Rimmert Berlijn.
"This was another successful shipment of vessels," he says. "We encountered some heavy weather en route from Vietnam, but all the vessels have been safely and smoothly unloaded here in Rotterdam. We would like to thank the crew of the Svenja for all their excellent work in the loading and unloading process and, of course, their seamanship skills."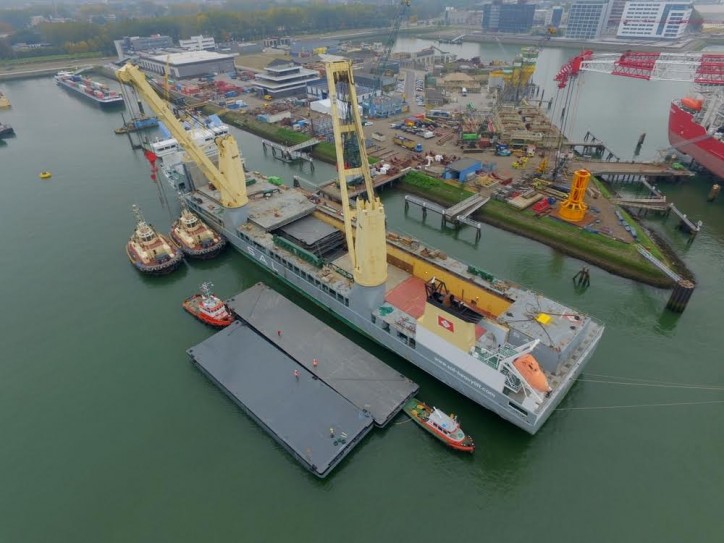 Transporting several vessels at once - Image courtesy: Damen
Knowledge of market needs
Transporting several vessels at once from its yards located in China and Vietnam is a strategy that Damen has used on previous occasions with successful results. This efficient approach to vessel delivery means that the company can keep its own delivery costs to a minimum. Subsequently, Damen can deliver vessels at very competitive prices and within tight timeframes.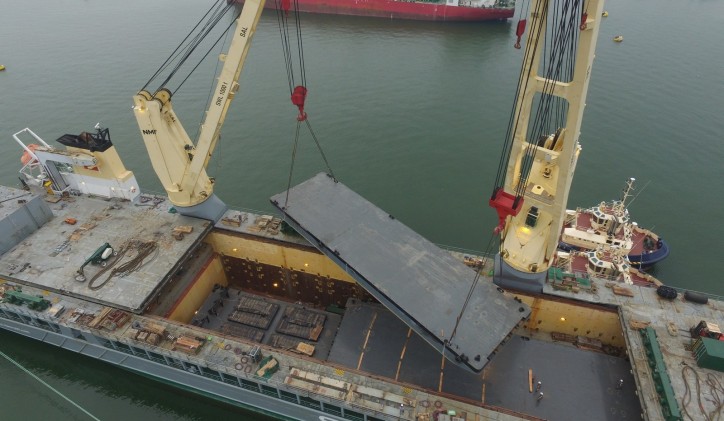 All the vessels safely and smoothly unloaded in Rotterdam - Image courtesy: Damen
An important aspect of building vessels for stock is the need to know the requirements of various maritime markets. Discussing the role of the Stan Pontoon in particular, Damen Design and Proposal Engineer Hugo Hoekstra highlights that these vessels, available in a wide range of dimensions, can be used in numerous industries. "From fish farming, contracting, dredging and construction, these Stan Pontoons can be mobilised as versatile and stable platforms."
"We can fit them out with a variety of optional extras like spud poles, ramps, winches, pumps or navigation lights – whatever the client needs."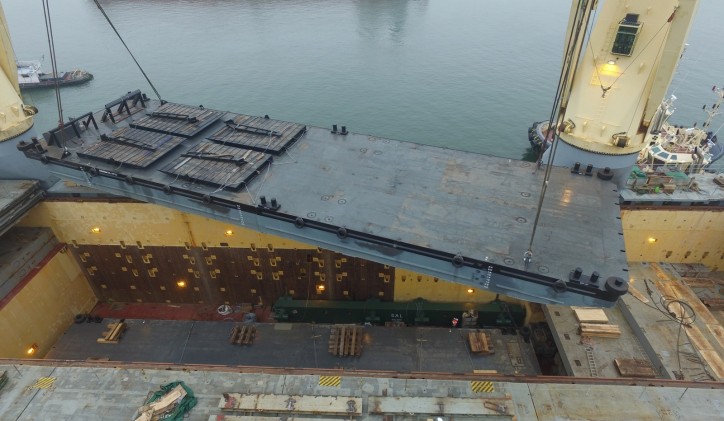 Successful shipment of Stan Pontoon - Image courtesy: Damen
Delivered within weeks
When equipped with a crane, for example, Stan Pontoons can perform operations for construction and contracting jobs; or install additional equipment for tasks such as delousing and net maintenance operations for the aquaculture industry.
For the dredging sector, the installation of a loading bridge can create a platform ideal for the relocation of dredged materials. Furthermore, an excavator and DOP-Pump package enables operators to start dredging immediately.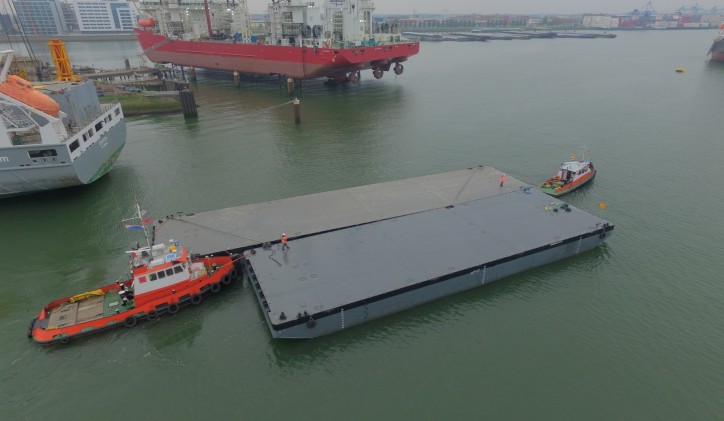 Damen has conluded multiple vessel transport
Because the Stan Pontoon 4512 has below decks tank storage capacity (for both fuel and fresh water) in addition to deck load capacity, they can also be used as a versatile service pontoon in remote areas.
Following the recent ratification of the IMO Ballast Water Management Convention, Stan Pontoons are expected to be increasingly installed with ballast water treatment equipment. "Notably, in this situation, the pontoon's own tanks can be used for temporary storage of ballast water to guarantee faster turnarounds," explains Mr Hoekstra.
"It is the flexibility of the Stan Pontoon design that makes it so adaptable. We can deliver just the pontoon or cooperate with clients and suppliers to produce turnkey solutions. And, depending on the required specifications, delivery takes place within a matter of weeks."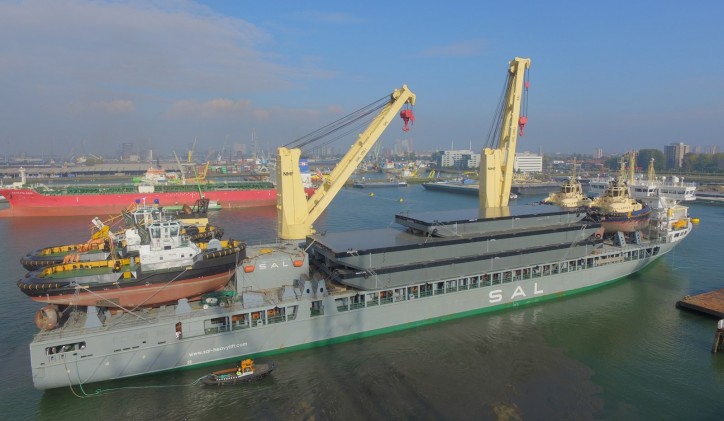 The transport was performed by SAL Heavy Lift's MV Svenja - Image courtesy: Damen
Source: Damen