In the evening of Nov 9, 2016, the cargo ship Mina 1 grounded at Turkey's Maltepe port in the Marmara Sea.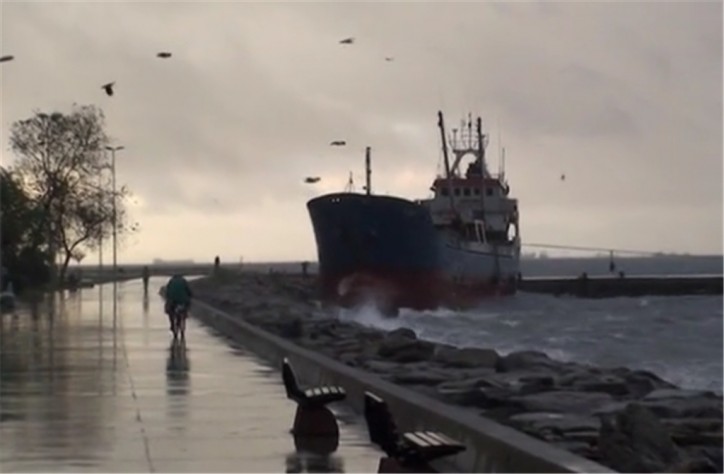 The unloaded vessel had been laid up and moored in the Istanbul area since about four months, but in stormy weather the anchor dragged and it drifted onto the rocky embankment, thereby suffering hull damage.
The authorities started operations to secure and salvage the ship.