Gibraltar Port Authority has joined the Society for Gas as a Marine Fuel, said Fabian Picardo, the chief minister of the British overseas territory located on the southern end of the Iberian Peninsula, next to Spain.
Speaking to over 150 delegates at the opening of the International Bunker Industry Association's annual convention at the Sunborn, the Chief Minister stated that he was delighted to see the port playing its part in this exciting development in the shipping world.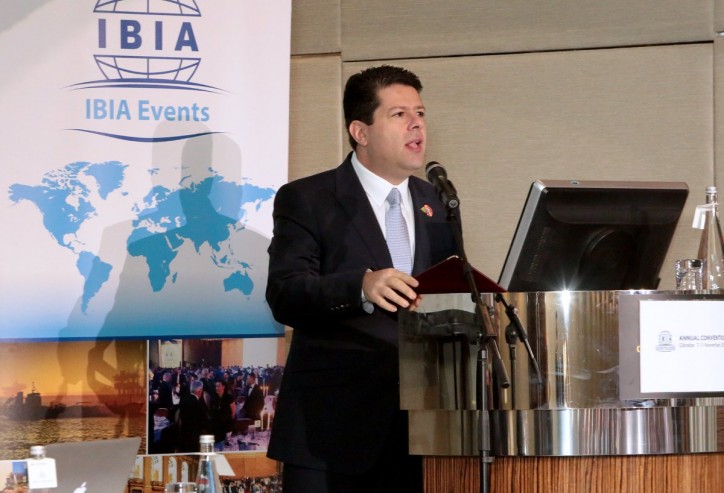 Chief minister Fabian Picardo speaking at the opening of IBIA's annual convention - Image courtesy of Gibraltar Port Authority
The Society for Gas as a Marine Fuel (SGMF) is a non-governmental organisation (NGO) established to promote safety and industry best practice in the use of gas as a marine fuel with over 100 members, including key ports such as Singapore, Rotterdam, and some of the most well known suppliers and operators in this field.
The Minister for Maritime Services, the Hon Gilbert Licudi QC added that 'this represents a key step for the Port Authority, allowing it to draw on the technical expertise and experience present in SGMF as it considers the possibility of LNG bunkering in the future'.
CEO and Captain of the Port, Commodore Bob Sanguinetti: "Education, training and development of key skills for GPA specialists are fundamental to our business. Membership of SGMF will open up considerable learning opportunities in the field of LNG in the shipping environment."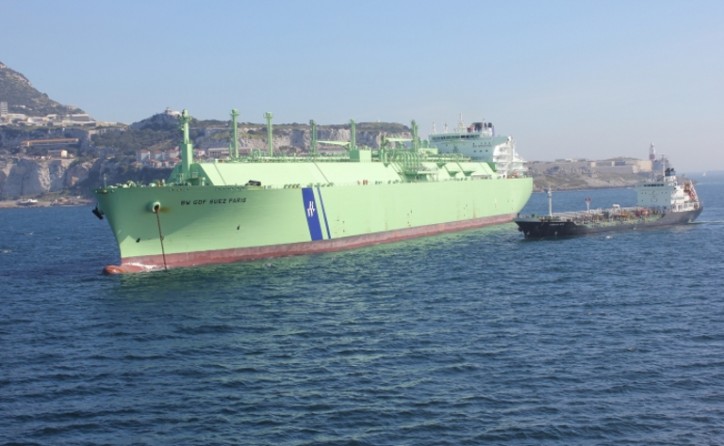 LNG Tanker BW GDF Suez Paris at Bay of Gibraltar - Image courtesy of Port of Gibraltar
Source: Gibraltar Port