The Port of Zeebrugge is honored with the 2016 Automotive Global Award in the category "Terminals and Ports Operator". The award show is annually organized by Automotive Purchasing and Supply Magazine and took place in London's prestigious Claridges Hotel Wednesday evening (Nov 9). This year was the fifth edition of the Automotive Global Awards.
"The Automotive Global Awards recognize the outstanding contributions to the supply chain and logistics sector in the global automotive industry, honouring the top companies and individuals who make significant contributions to the success and improvements in one of the most important and critical sectors within the automotive industry."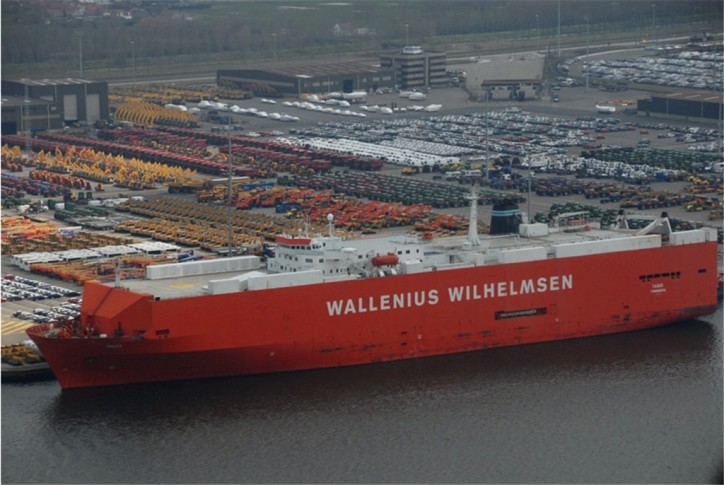 Wallenius Wilhelmsen Terminal, Port of Zeebrugge - Image courtesy: Hans Snijkers
The Terminals and Ports operator award honors the port for offering the highest standard in operational efficiency, combined with a strong sense for innovation and excellent customer service. For Zeebrugge, it is an acknowledgement for offering a top service in the complete chain of autologistics: from the moment the car carriers arrive in the port, until the moment the processed vehicles leave our port. In 2012, Zeebrugge port was already honored with the Terminals and Ports Operator award.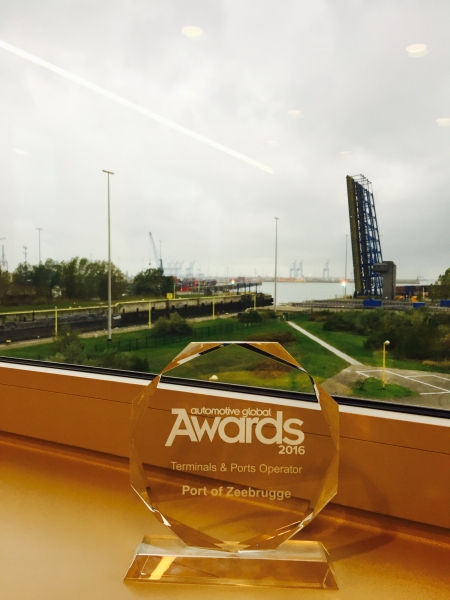 Zeebrugge is a global market leader in the handling of new vehicles. Eight vehicle terminals are currently operated by five terminal operators. There are six pre-delivery and inspection centres and there are 140,000 parking spaces. Last year's record volume of 2.43 million units will probably be surpassed with nearly twenty percent, amounting up to an overturn of 2.8 million vehicles in 2016.
"Our strength comes from a combination of factors. The automotive sector benefits from a vast network of deepsea and shortsea connections, which we combine at a strategic location. Our terminals are railway-connected with direct access to the hinterland and a modern road network offers direct connections to the European automotive plants and dealer network. And last but not least, we offer know-how.

Zeebrugge is integrated in the logistic chain by adapting and preparing cars for the local markets. The car manufacturers have shifted added value to the ports. As a result, Zeebrugge houses many vehicle processing centers which are involved in pre-delivery and inspection, car processing, vehicle holding, post production options and direct dealer delivery. Zeebrugge offers the best value added services," said CEO Joachim Coens, Port of Zeebrugge.
Source: Port Of Zeebrugge