Ocean Yield ASA announced earlier today the delivery of the 38,000 cbm liquefied ethylene gas carrier Gaschem Beluga from Sinopacific Offshore & Engineering, China. The vessel is the first of two sister vessels to be delivered, and the second vessel has scheduled delivery on July 1st 2017.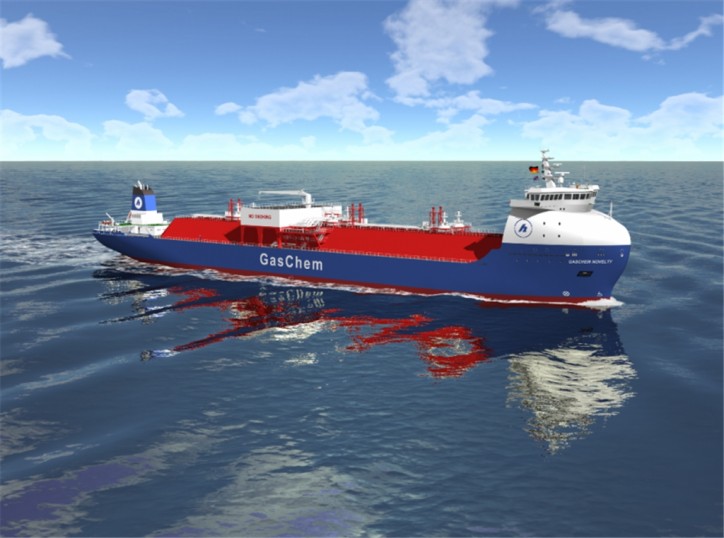 Upon delivery the vessel commenced a 15-year "hell and high water" bareboat charter to the Hartmann Group (Hartmann) and the vessel will enter into a 10 year sub-charter to SABIC Petrochemicals B.V (SABIC) upon arrival in Houston in December. The vessel will be used for shipments of ethane from Houston to SABIC's cracker in Teeside,UK.
The eco-friendly LEG carrier is of ECO STAR design, developed by Hartmann. The vessel is equipped with MAN B&W dual fuel 2-stroke engine and can operate on different fuels including ethane. A new "Star-Trilobe" tank allows for an increase in capacity by nearly 30% compared to the traditional "bilobe" tanks with the same ship dimensions.
Ocean Yield ASA's Chief Executive Officer Lars Solbakken said in a comment: "We are pleased to take delivery of the Gaschem Beluga which has a very innovative design and will be used to transport ethane for one of the world's largest petrochemicals manufacturers."
Source: Ocean Yield