​Sea Trucks Group's DP3 vessel Jascon 34 has just finished an accommodation campaign in Malaysia in October 2016. Soon the vessel will commence pipelay work for UTE Magallanes's PIAM project, operated by Enap Sipetrol in the Magallanes field, offshore Argentina.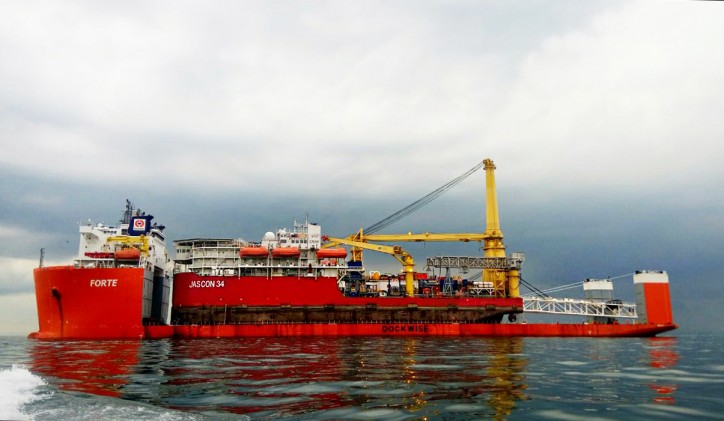 After Jascon 34 finished the accommodation project in Malaysia, it went to Batam, Indonesia to mobilize for the PIAM project. From there the vessel is currently being transported to Argentina on top of Dockwise's semi-submersible heavy lift vessel Forte.
The scope of work for the PIAM Project covers engineering, project management and installation of 3 pipelines of various sizes ranging from 6 to 14 inch, with one shore approach, as well as the installation of tie-in spools and risers. It also includes abandonment of two existing lines and recovery of flexibles. At the back of the installation campaign Sea Trucks has also been awarded an accommodation services contract. Offshore activities are scheduled to commence in Q4 2016.
Source: Sea Trucks Group