Rescue teams in Indonesia have recovered three bodies and are continuing to search for 12 other people who remain missing after a fishing boat capsized in Indonesia's Java Sea.
According to the head of East Java's Search and Rescue Agency, the fatalities were found Sunday and had been transported to a nearby hospital to be identified.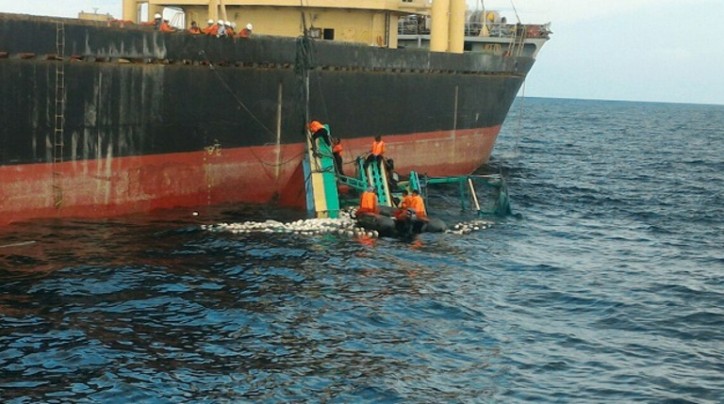 Image courtesy of Basarnas
"Three bodies were found so far. Their identity is not known yet," Muhammad Arifin said.
The National Disaster Management Agency says the fishing vessel Mulya Sejati was carrying 27 crew when it was hit by a Vietnam-flagged freighter Thaison 4 on Saturday morning off the coast of Tuban, East Java.
The freighter was reportedly heading to Tanjung Perak seaport in East Java's capital of Surabaya.
On Sunday, the head of Tuban Regency's regional disaster management agency, Joko Ludiyono, said that a search has been underway involving disaster response agencies and the navy, which deployed two warships.
It was the second such disaster in Indonesian waters in November.
Earlier this month, 54 people died after a boat carrying 98 migrant workers and three crew crashed into a reef and sank in Batam - a small island in Indonesia's Riau Archipelago in the South China Sea.