On 12 November the first New Ford Everest assembled at Ford's Silverton Assembly Plant in Pretoria departed Durban, South Africa on board Höegh Oslo.
The car is destined for Mombasa, Kenya where it will make its way to a local Ford dealer.
Nicky Colaco, Head of Sales South Africa for Höegh Autoliners says: "We are proud to ship the first locally assembled "Everest" to Sub-Saharan Africa on Höegh Oslo."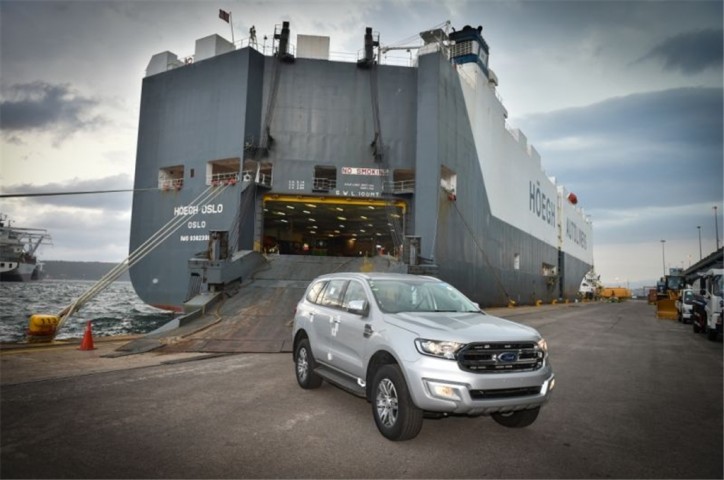 Vehicles Carrier Höegh Oslo - Image courtesy: Höegh Autoliners
The vehicle was part of the initial batch of South African-built Ford Everest vehicles, which are produced for export markets in Sub-Saharan Africa.
Following this first shipment, the next batch of Everest export models due for shipment are destined for Madagascar, Tanzania and Cameroon, with other key markets to follow, states Ford Motor Company.
"We are hopeful that in the coming years, we shall see local African products grow across the global market" says Nicky.

"With Höegh's worldwide services, we look forward to grow further along with Ford Motor Company which has been a leading automotive company in South Africa over the years."
Höegh Autoliners offers direct services to East and West Africa, the Indian Ocean Islands , the Caribbean, North America, Australia and East Asia from South Africa.
Source: Höegh Autoliners