V.F. Tanker (part of UCL Holding) has become associated member of the Federation of Oils, Seeds and Fats Associations (FOSFA INTERNATIONAL).
The company's fleet currently includes 6 IMO-II class chemical tankers (projects 19614 and RST27), all put into operation in 2011-2013.
The vessels are designed for year-round transportation of petroleum products, easy chemicals, and various grades of vegetable oil, securing a stable high-margin freight traffic for the company.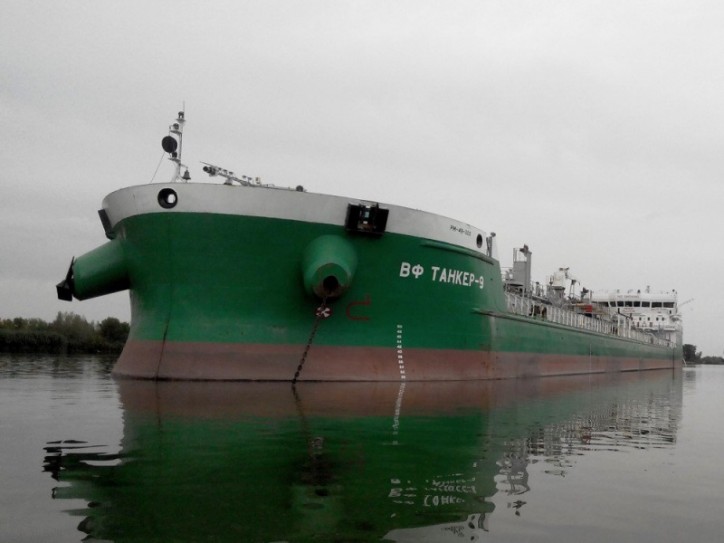 Oil Products Tanker VF Tanker 9 - Image courtesy: V.F. Tanker
Membership in the designated international organization opens up new opportunities for the company enabling it to cooperate with top-ranked participants of the global vegetable oils and fats market, and constitutes a qualitative data collection tool in the studying of current market trends and expansion of the company's competitive positions.
"Becoming part of the international professional community is a naturally determined step that the company has made within the framework of its ongoing development in the area of vegetable oil carriage", commented V.F. Tanker's Managing Director Sergey Bryzgalov on the decision to join FOSFA.
Background:
The shipping company V.F. Tanker specializes in liquid bulk cargo transportation by inland and international waterways. The company operates over 80 vessels of the total deadweight of around 400,000 ton.
V.F. Tanker forms part of the VBTH shipping division of UCL Holding international transportation group consolidating a variety of Russian shipping, railway, stevedore and logistic companies.
FOSFA is an international professional organization specializing in seeds, oils and fats trade. As of today, the association has brought together over 1,000 producers, traders and oil trade service companies from 89 countries worldwide. Around 85% of oils and fats are traded globally under standard FOSFA contracts.
Source: V.F. Tanker