ABB, a leading power and automation technology group, has provided integral technology to one of the most innovative ship designs ever seen on the Norwegian fjords.
The hybrid ferry is powered by ABB's Onboard DC Grid which facilitates the charging of the vessel's batteries at shore and by its diesel engines.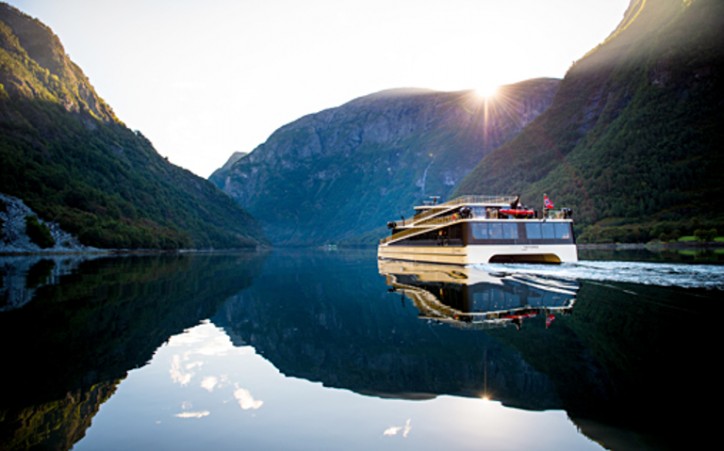 The vessel's concept has been named Seasight by the shipbuilder Brødrene Aa.
Earlier this year Vision of The Fjords won the "Ship of the year" award at SMM 2016 in Hamburg.
The vessel couples innovative aesthetic design with cutting edge technology, meaning it can run silently on battery power during much of its voyage on the UNESCO listed Nærøyfjord in Norway.
The Onboard DC Grid is a key enabler in efficiently integrating energy storage into modern marine power systems through its DC infrastructure and integrated power and energy management system. The role of energy storage does not have to be limited to the passenger segment; when used as part of a peak shaving process it can take the stress off engines during periods of dynamic power demand. It can also power vessels as they enter a harbour to adhere to local emission rules.
Watch in the video below how battery power is changing the shipping industry:
Related news: ABB to Power Futuristic Hybrid Ferry on Norwegian Fjords
Source: ABB