INS Darshak, a Hydrographic Survey ship of India's Eastern Naval Command based at Visakhapatnam successfully completed the hydrographic survey of Tanga Port, Tanzania for the Government of Tanzania adding yet another feather to her cap.
This survey was undertaken under the Memorandum of Understanding (MoU) signed for Foreign Cooperation in the field of Hydrography between Tanzania and India on exchange of hydrographic data to promote development and cooperation through conducting surveys, exchange of data, capacity building and infrastructure strengthening.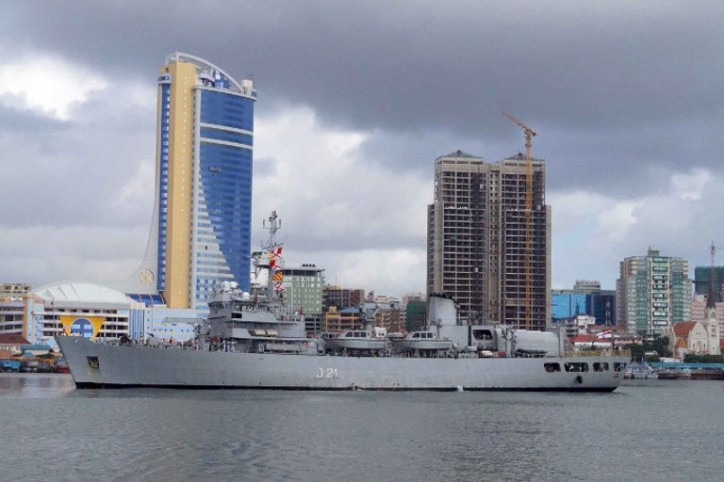 INS Darshak at Dar-es-Salaam harbour - Image courtesy: Indian Navy
On completion of the survey, the preliminary navigational Chart of Tanga Harbour was ceremoniously handed over to the Government of Tanzania. The ceremony was attended by senior officials of Tanzania, and the outstanding work done by the ship was highly appreciated.
This survey is particularly important to Tanzania in light of an oil pipeline from Uganda being laid at the Tanga Port and its future expansion plans. The existing navigational charts of Approaches to Tanga Port are based on primitive survey and a fresh survey was considered inescapable.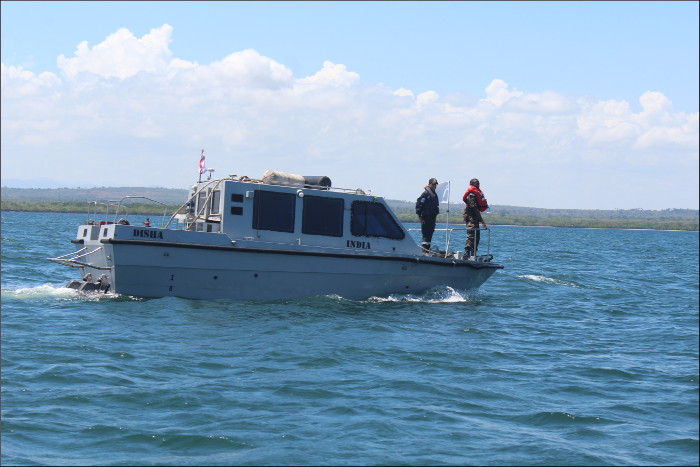 Seabed data collection by Survey Motor Boat - Image courtesy: Indian Navy
INS Darshak was at Tanzania for over one month to undertake the survey and during her stay she exploited all aspects related to hydrography and data collection utilising its state-of-art equipment and techniques such as bathymetric data collection, sound velocity analysis, multi-beam and single beam echo sounder, total stations and aerial reconnaissance by helicopter towards completion of the assigned task. The joint hydrographic survey saw participation of both Tanzanian and Indian Naval personnel towards completion of task; during which training to the Tanzanian naval personnel embarked onboard was also undertaken.
This would come as the eighth foreign survey that this ship of the Indian Navy has completed so far since its induction into the service. After successful completion of the assignment at Tanzania, INS Darshak is now on her way to Mauritius for undertaking hydrographic survey.
Source: Indian Navy