The Olive Bay, reputed to be the world's largest single-deck bulk/log carrier, arrived Thursday at The Northwest Seaport Alliance's West Hylebos log terminal in Tacoma.
The terminal, operated by Seattle-based Merrill & Ring Forest Products, welcomed Pacific Basin Shipping's Olive Bay, the largest ship in the Chinese log business to call the West Coast.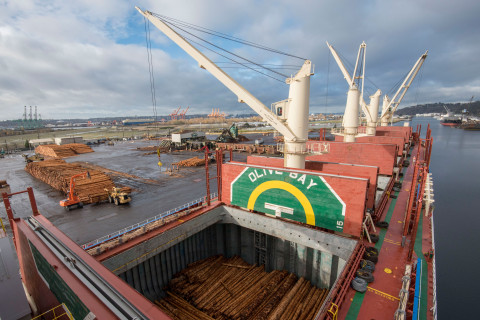 Built in 2015 specifically to carry logs, the ship is 650 feet long (190 meters) and 105 feet wide (32 meters). It can hold up to 8 million board-feet of logs, which is significantly more than the 5 million-board-foot capacity of most log ships to call here.
The Olive Bay will stop in Port Angeles before it heads to China.
The Northwest Seaport Alliance is a marine cargo operating partnership of the ports of Seattle and Tacoma. Combined, the ports are the fourth-largest container gateway in North America. Regional marine cargo facilities also are a major center for bulk, break-bulk, project/heavy-lift cargoes, automobiles and trucks.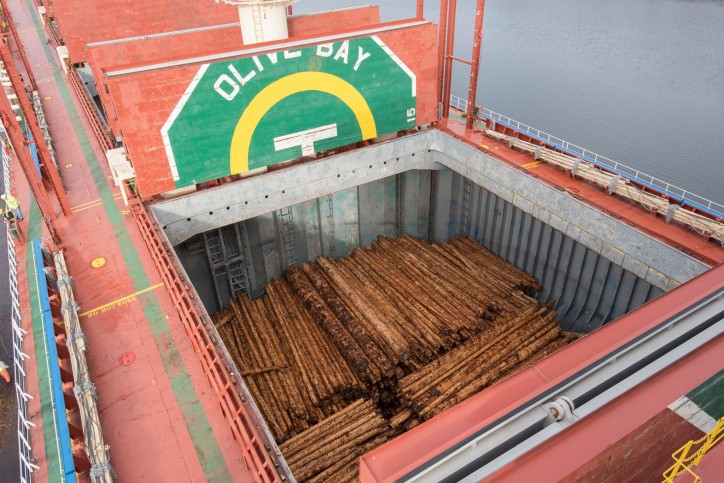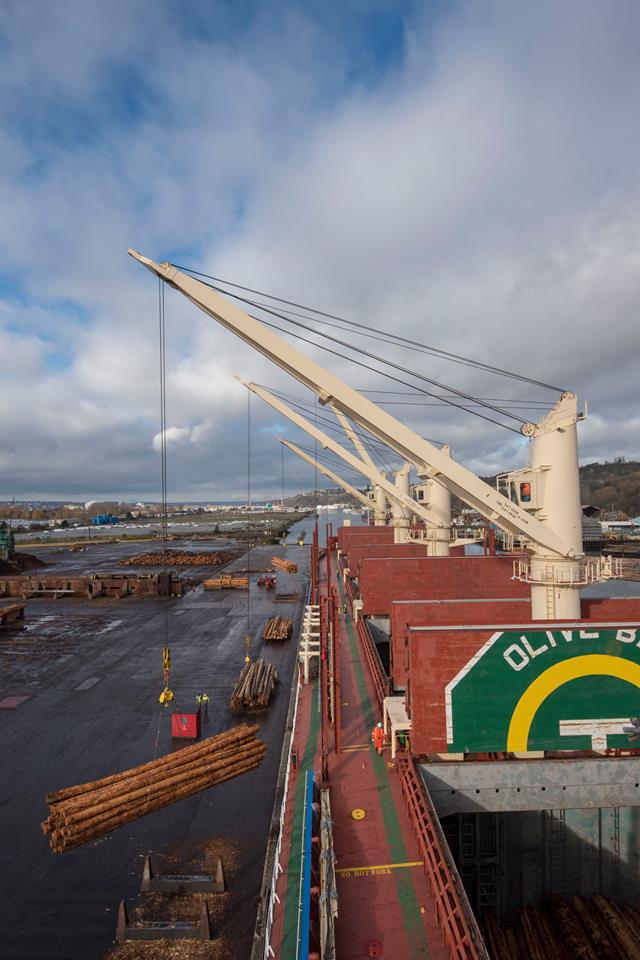 Source: NWSea Port Alliance