Survitec Group (Survitec), leading provider of critical safety & survival technology to the marine and defence markets, announced earlier this week the completion of its merger with Wilhelmsen's marine safety business, creating a market leader in safety and survival solutions.
The deal includes the transfer of all Wilhelmsen Maritime Services AS (WMS)' safety related systems, products, services and competence to Survitec. The combined business will operate under the name "Survitec Group."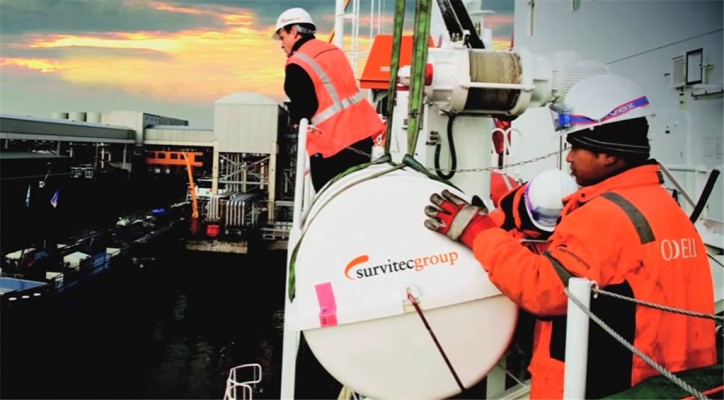 Survitec Group will have access to a £1.5 billion addressable global market and will have over 3,000 employees in more than 35 countries. The combined group will have a revenue of ~c.£400m and will create significant value for customers as a result of the cost and revenue synergies and the end-to-end marine safety offering. More importantly, the merger will create the most comprehensive global safety solutions provider and a market leading business with capacity for further growth. As a result of the merger Survitec Group has a highly skilled, workforce providing the best possible solutions from one world class supplier with global capability.
Brian Stringer, CEO of Survitec Group, said: "We are delighted to have completed the merger with the marine safety business of Wilhelmsen Maritime Services, creating a market leading safety solutions provider. Following our previous successful acquisitions of Survival Craft Inspectorate and Survival Offshore Systems the completion of the merger is a further step in global consolidation.

"The completion of the merger will create value for all our stakeholders – customers, partners, suppliers and employees. With a cradle-to-grave safety solutions portfolio now at our fingertips, this is a transformative move for Survitec and we look forward to generating long term returns."
The Group is now uniquely placed to offer customers the complete safety and survival portfolio on a global basis. Survitec holds market-leading positions in numerous safety categories including #1 global life raft market, #1 marine evacuation systems, #1 fire systems and servicing, and #1 lifesaving consumables. The combined Group boasts over 160 years of innovation and market firsts; and famous brands such as Crewsaver, RFD, DSB, and SurvitecZodiac.
Source: Survitec Group