Irish Ferries will move the 1,458-passenger Oscar Wilde ferry on to the busy Holyhead to Dublin route on 17 December, in order to accommodate the thousands of extra people travelling to Ireland for Christmas.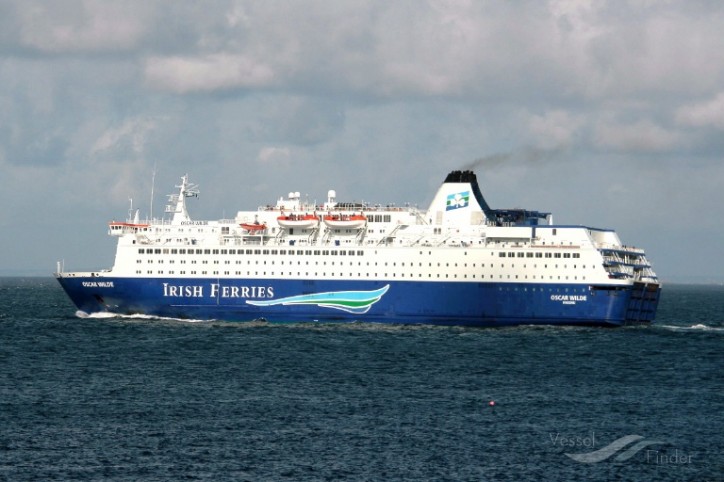 Passenger/Ro-Ro Cargo Ship Oscar Wilde - Image courtesy: Wolfgang Berthel
"With so many people in Britain having Irish roots, this is our busiest period of the year," says head of passenger sales Dermot Merrigan, "so we are upping our capacity by moving the Oscar Wilde from our French route to Holyhead, to enter service alongside Ulysses, Epsilon and the Dublin Swift"..."This means that in the run up to Christmas Eve we can offer seven departures a day from Holyhead, and two sailings a day from Pembroke to Rosslare on the Isle of Inishmore."
The last sailings from to Ireland are on Christmas Eve, with the 14:10hrs Ulysses crossing from Holyhead into Dublin, and the 14:45hrs Isle of Inishmore crossing from Pembroke to Rosslare.
There are no sailings on Christmas Day or Boxing Day.
The first ferry from Ireland back to the UK is at 11:05hrs from Dublin on Tuesday 27 December. Timetables run almost normally on 31 December and 1 January.
Source: Irish Ferries