Norway's Simon Møkster Shipping, has signed a contract with ENI Norge for its newest vessel Stril Mar.
The contract period is 13 months firm + options. The contract was signed on December 02, 2016 and it enters into force around the 19th of December in Hammerfest.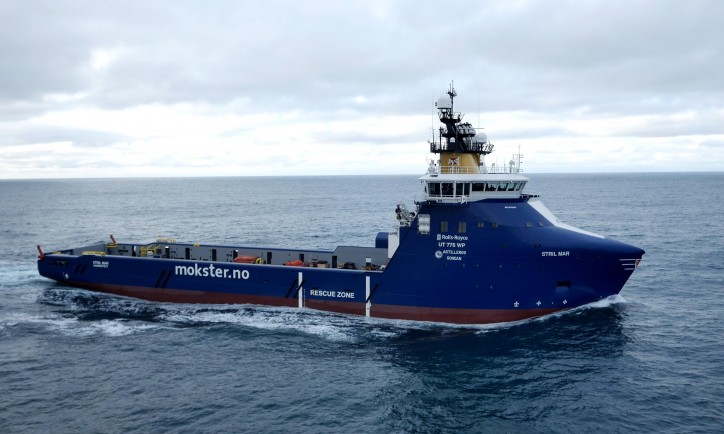 Offshore supply vessel Stril Mar - Image courtesy: Mokster 
The vessel will assist the Scarabeo 8 during exploration and production drilling in the Barents Sea.
The vessel has a high specification and it can provide several services. It will be a part of the oil spill preparedness as it has NOFO 2009 class, it will also provide standby duties when needed, supply duties and FiFi services. In addition the vessel has DE-ICE class and last but not least Ice 1C class.
"Under the current market conditions, we are very excited that we once again have been awarded a contract with ENI Norge, which also has Stril Barents on a long term contract," the Norwegian ship owner said.
Source: Mokster