The 13,000-TEUs container ship MSC Regulus collided with the Ecuadorian fishing vessel Don Gerardo II Saturday morning local time (Dec 17).
According to Captain Armando Elizalde, commander of the Ecuadorian Navy's Guard Corp, the incident occurred near Peruvian waters, 216 nautical miles southwest of Santa Elena.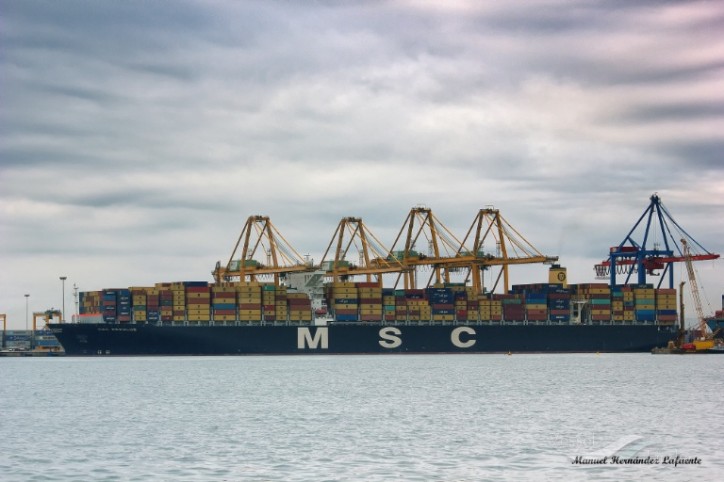 Container ship MSC Regulus - Image courtesy: Manuel Hernández Lafuente
As a result of the collision the fishing vessel with 23 fishermen on board capsized and sank.The container ship MSC Regulus went adrift near the collision site and reported the accident to the local authorities.
According to reports five people lost their life, six went missing and 12 have been recovered from the water with injuries.
Search and rescue efforts are continuing for the six missing in the collision.
Source: ElUniverso