WWL was recently presented with two "Top Logistics Provider" awards at CNH Industrial's (CNHi) inaugural supplier meeting held in Turin, Italy, on December 1 - one for its RoRo ocean transportation and the other for its compound operations in Zeebrugge, Belgium.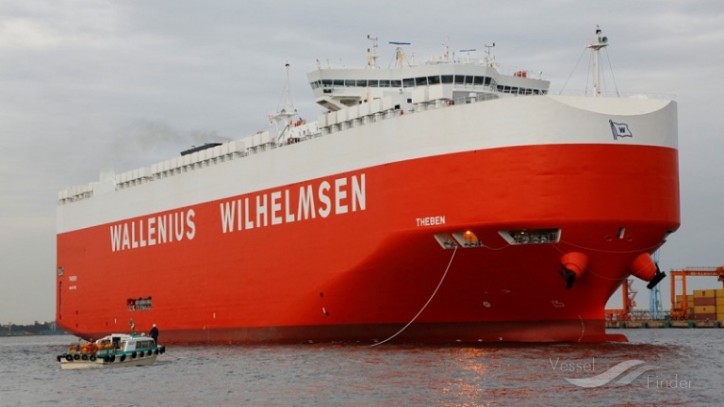 WWL Vehicles carrier Theben
WWL received the "RoRo Ocean Transportation" award for handling CNHi's RoRo cargo around the world, and the "Compound Operations" award for work at CNHi's Zeebrugge facilities where WWL constantly met CNHi's key performance indicators.
"Receiving awards from CNHi is quite an achievement considering its high standards," says Loic Minvielle – Corporate Account Manager for CNHi and Head of WWL Belgium & France. "Our Trade Teams are doing great work every day to accommodate CNHi's ocean volume and offer flexibility when required."
Konrad Kurz – Head Of LBO & Terminals, Atlantic East, adds: "The Zeebrugge technical services and terminal teams are extremely pleased and honored to receive such a recognition for their continuous efforts to deliver excellent service from one of our major customers."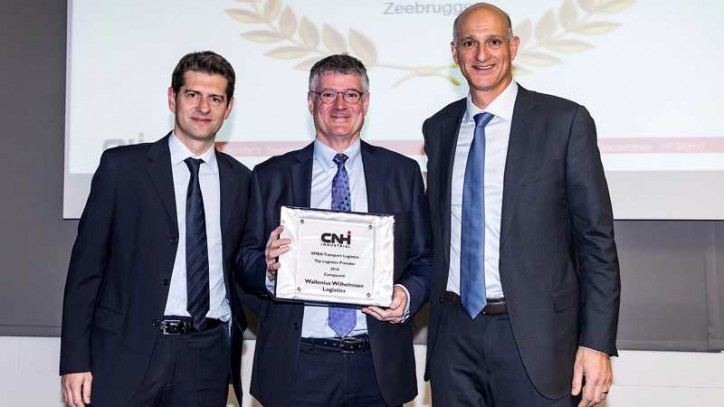 WWL received two awards from CNH Industrial in Italy on December 1 - one was for its ocean service and the other for its compound operations.
WWL's efforts to limit sulphur emissions were also recognized by CNHi during the event, which was attended by 70 other suppliers. CNHi has a strong focus on sustainability and quality of service, and has high expectations on its most important suppliers in this regard.
Presenting the awards to Loic on behalf of CNHi were Dror Noach, Vice President of Worldwide Logistics; Riccardo Franzoni, Manager EMEA; Lucrezia Losavio, Manager APAC; and Alessandro Motto, Compounds Manager EMEA.
Source: 2wglobal