This December Skangas signed an agreement with Statoil, the Norwegian oil and gas company, for a small-scale LNG reload to take place at the Klaipeda LNG Terminal in Lithuania. The reload will take place early January 2017. This will be the first reload conducted at the terminal and it is the first time Skangas source LNG from Statoil.
Skangas eyes this a natural next step to further increase the support for the development of the small-scale market in Northern Europe. Adding this Terminal increases possibilities and competition, which also gives security of supply and all parties' better opportunities.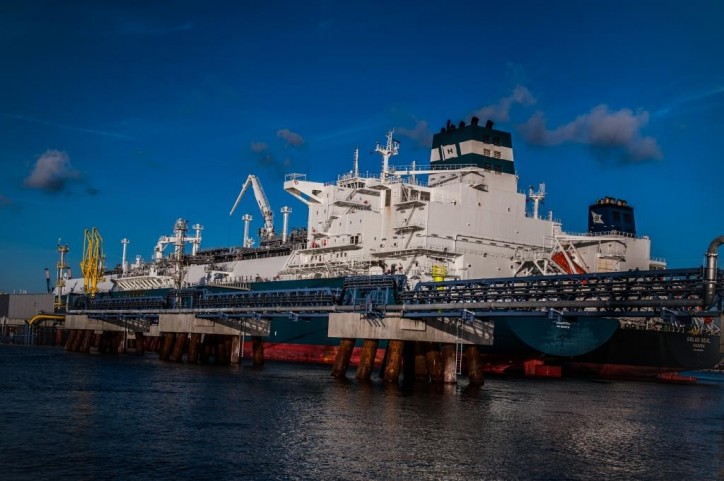 Image courtesy: Klaipedos Nafta
Statoil and Skangas have already concluded other agreements as part of their business relationship including feed gas to the Skangas LNG plant in Risavika, Norway, as well as a bunker supply agreement to the platform supply vessels delivered from several bases in Norway including possible ship-to-ship transfer.
"We see this latest agreement as a confirmation of the two companies' common interest to promote LNG in order to continuously develop the small-scale LNG market," says Tor Morten Osmundsen, CEO of Skangas.
Skangas is a leader in the development of small-scale LNG market in Scandinavia. During the last years, the company have invested heavily in terminal infrastructure such as in Pori, Finland and in Lysekil, Sweden. During mid 2017, their new LNG feeder and bunker ship Coralius will be ready to serve an increasing customer portfolio.
LNG is the most environmentally friendly shipping fuel and meets the requirements set by the Sulphur Directive for shipping as well as the stricter future limits set for emissions such as NOx, particulates and CO2. Consequently, by using LNG Skangas' customer is experiencing considerably less emission than when using other fossil fuels. Skangas is helping their customers to reach their energy goals.
Source: Skangas